Celebrating Our Nuvision Hero: The Extraordinary Impact of Jason Dolph & His Heroic Acts of Service
Aug 30, 2023, 13:23 PM by Nuvision


In a world where the daily news often showcases our challenges and trials, it's important to recognize the people who work tirelessly to make their communities better places for everyone. This month, we proudly present our Nuvision Hero: Sr. Captain Jason Dolph, a firefighter and dedicated member of the Anchorage Firefighters Union, whose commitment to giving back and volunteering is nothing short of remarkable.
Igniting Change: Jason Dolph's Inspirational Path to Community Service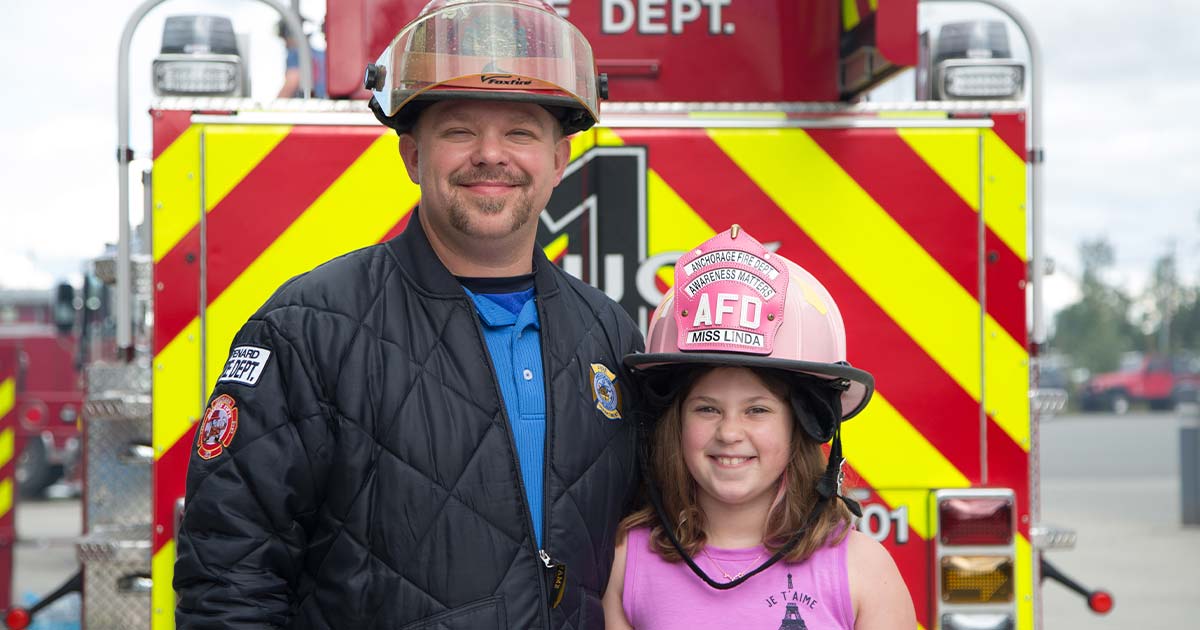 Jason's journey into community service is rooted in his upbringing and personal goals. Born and raised in Kodiak, Alaska, he comes from a family deeply connected to firefighting. His father, a firefighter for three decades, served as a role model for Jason. As a child, Jason admired the firefighters' courage and dedication, viewing them as real-life heroes.
"From the time I was about three years old, all I wanted to do was be a firefighter," Jason shares. "My dad and the other people at the fire station were positive role models and heroes. I wanted to be part of that."
Beyond the thrill and adrenaline of the job, Jason realized that firefighting offered a unique opportunity to make a meaningful impact on lives and communities. His father's words resonated with him: "As a firefighter, you have the opportunity to make a difference in people's lives, in your community, and it's not an opportunity that everybody gets."
Jason's impact extends far beyond firefighting.

His involvement in numerous organizations, charities, and community events is a testament to his unwavering dedication to others. He serves as the Chair of the Anchorage Firefighters Charitable Foundation, and his volunteer efforts span a wide range of causes, including:

Special Olympics Alaska: Jason participates in events like the Polar Plunge, supporting athletes with intellectual disabilities.
American Heart Association: He contributes to heart health initiatives, including the Heart Walk, Go Red for Women, and CPR education during Heart Health Month.
Boy Scouts and Girl Scouts of America: Jason is actively engaged in training and educational volunteer activities for young scouts.
Learning for Life, Explorer Post 264: As a member of the Board of Directors, he helps guide and mentor youth in career exploration.
Muscular Dystrophy Association: Jason participates in fundraising efforts like "Fill the Boot" to support individuals with neuromuscular diseases.
Anchorage School District: He organizes partnerships with local businesses, anti-drunk driving campaigns, and CPR education.
Jason Dolph's commitment to his community goes even further beyond the organizations, charities, and community events already mentioned. He is an active force in many initiatives and causes. Jason's impact is immeasurable, from his role in the Alaska Children's Trust and the National Fire Sprinkler Coalition to coordinating the Alaska Fallen Firefighter Memorial's 9/11 ceremony. He's also steadfastly advocated for critical causes such as cancer awareness and prevention through his work with the American Cancer Society. Furthermore, his involvement with Stand Together Against Rape (STAR), Victims for Justice, Hospice of Alaska, Breast Cancer Focus, St. Baldrick's Foundation, Annual Christmas Family events, and SafeKids showcases his diverse range of interests and unwavering dedication to making a positive difference in the lives of those he serves.
Strength in Numbers: A Collaboration of Compassion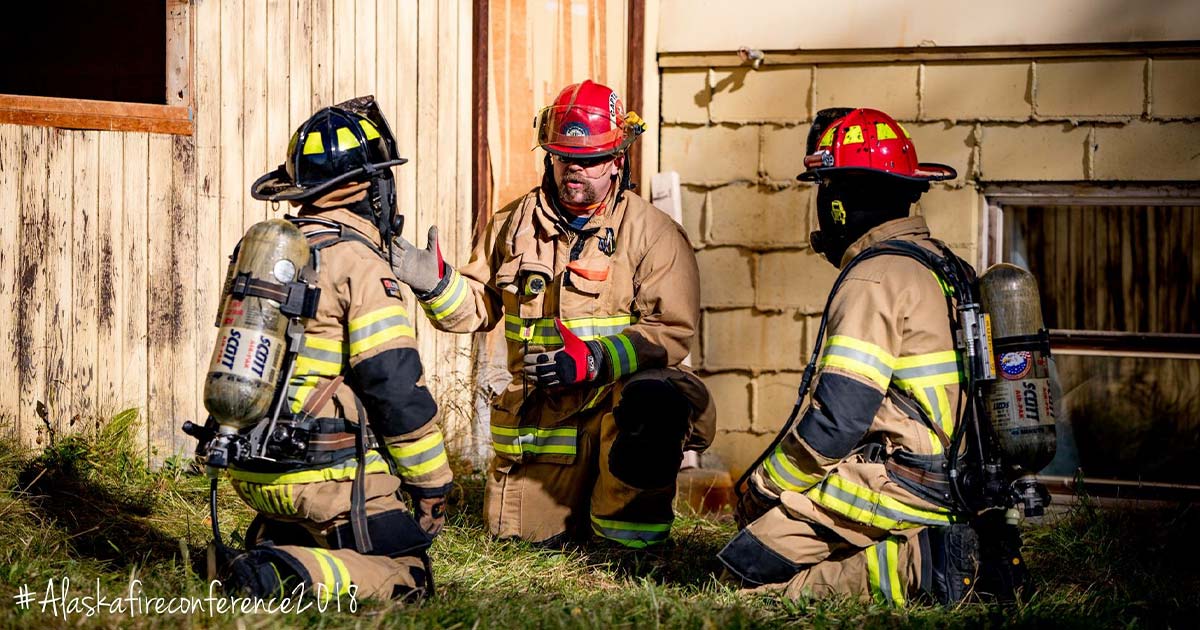 At Nuvision Credit Union, we have been honored to collaborate with Jason on community projects that have left a lasting impact. Initiatives like "Shop with the Firefighter," where Jason and his fellow firefighters take underprivileged children shopping for Christmas gifts, exemplify his dedication to spreading joy and giving children experiences they might not otherwise have.
"Working with Jason on projects like Shop with the Firefighter and Operation Warm has been an incredible experience," says Matt Skaggs from Nuvision. "His commitment to serving the community aligns perfectly with our values of making a positive impact."
Leading by Example

Jason's passion for service isn't just about completing tasks or checking off boxes. It's a way of life, instilled in him by his parents' teachings and the values he holds dear. He firmly believes in leading by example and inspiring others to get involved.
"As firefighters, we have the opportunity to make an impact in people's lives and communities," he explains. "It's not something we take lightly. We're drawn to this profession because we want to give back, to put others before ourselves."
Inspiring the Next Generation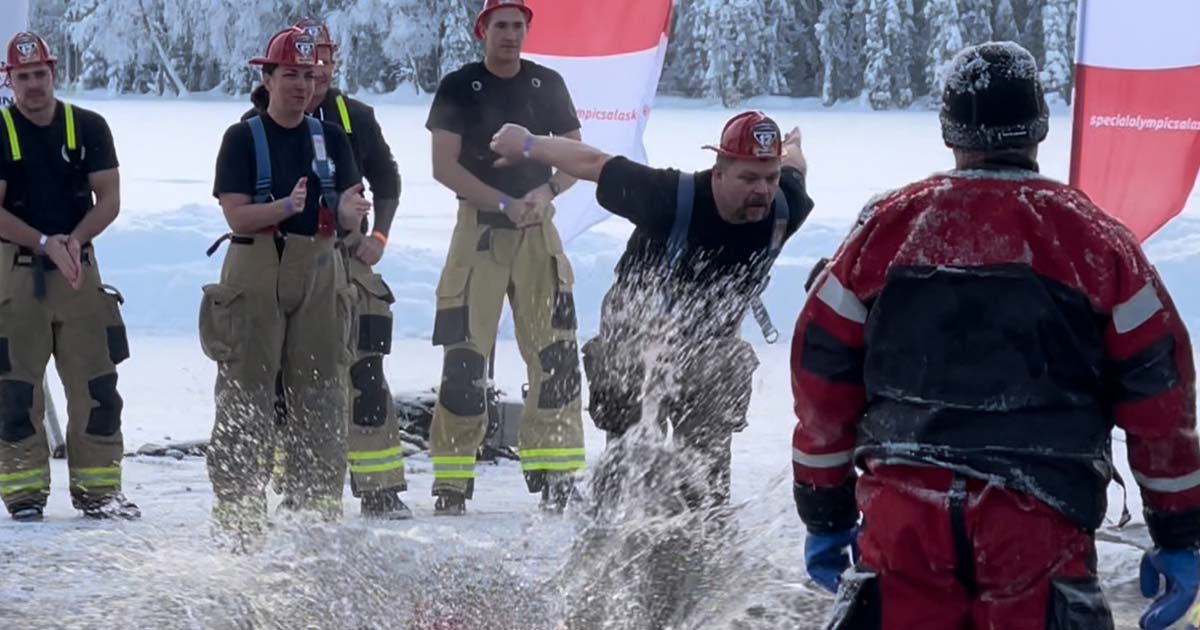 Jason recognizes that true change comes from nurturing relationships and providing opportunities for others to make a difference. He encourages his peers and the younger generation to follow their passions and lead by example.
"Lead by example, and inspire others through your actions," he advises. Some of the tips he gave us on inspiring others, especially the next generation, were to create relationships, respect the contributions of every individual, and provide avenues for involvement. When you inspire someone by leading with integrity and empathy, they're more likely to follow suit.
A True Nuvision Hero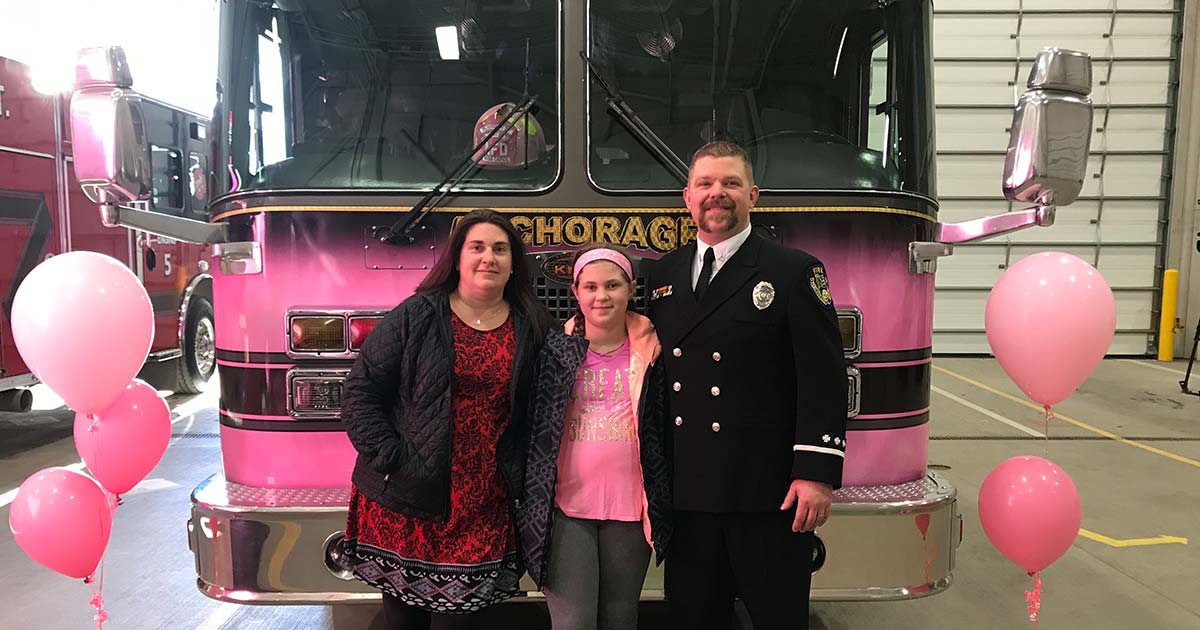 Jason Dolph's dedication to service goes beyond what words in a blog article can describe. He exemplifies the spirit of selflessness, proving that by giving back to the community, we not only improve the lives of others but also find fulfillment and purpose in our own lives. His remarkable journey reminds us that each small act of kindness has the power to create a ripple effect, touching the lives of many and leaving an indelible mark on our community.
As we thank Jason Dolph and recognize him as this month's Nuvision Hero, we're reminded that the essence of heroism lies not only in extraordinary feats but in the everyday acts of compassion and service that inspire us all.