Share Your Love of Credit Unions with #ilovemycreditunion
Jul 27, 2023, 21:25 PM by Nuvision
At Nuvision Credit Union, we believe in the power of credit unions to help people build their lives, and we want the world to see what it truly means to be part of a credit union. On July 28th, we're inviting all our members to join us on social media and share their Nuvision stories with the hashtag #ilovemycreditunion.
It's a day to show our appreciation, support, and love for credit unions. Here's the Details!
Let's show the world what being part of a credit union means. We invite you to join us on social media today and use #ilovemycreditunion to share why you love Nuvision!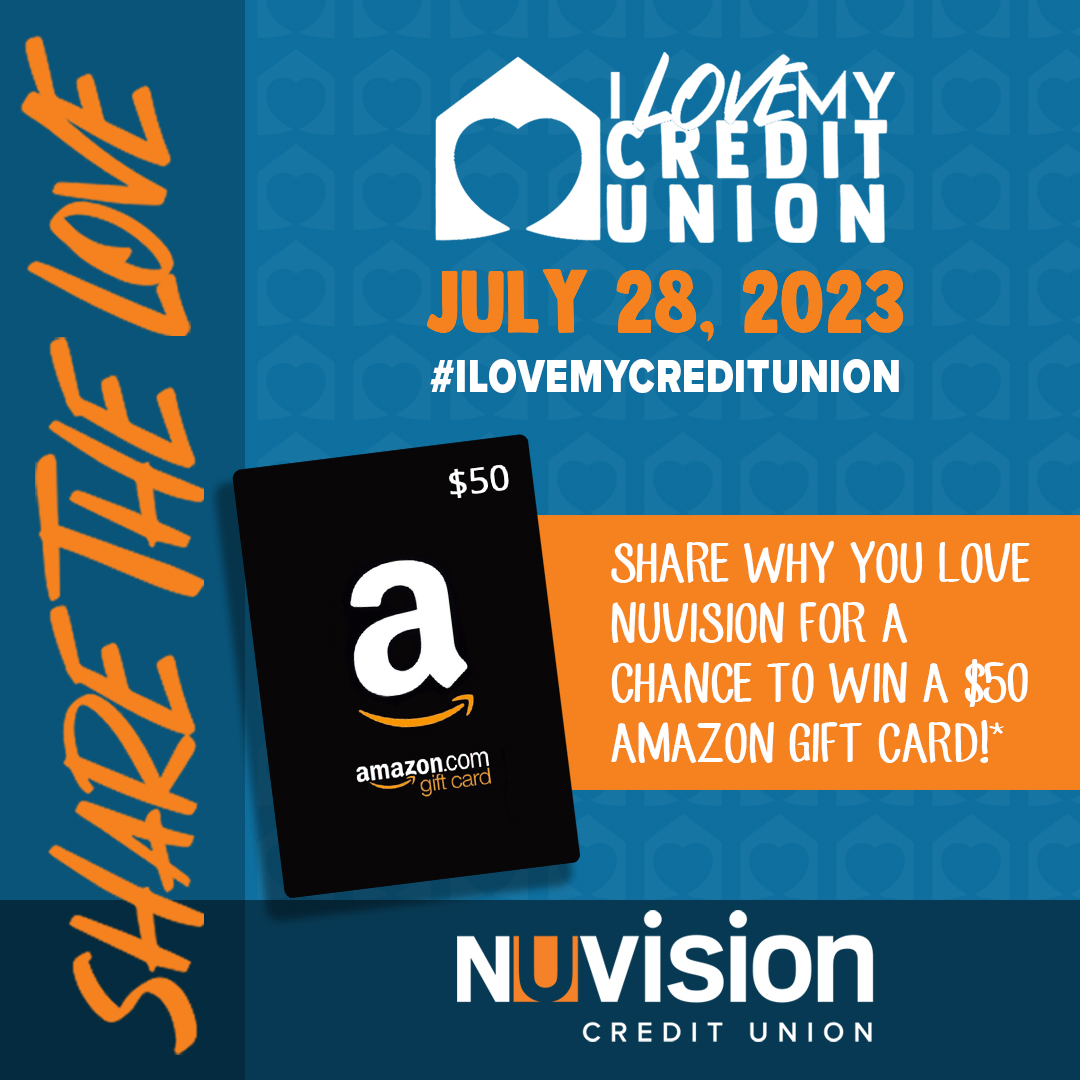 Tell the world how Nuvision has made a difference for you. Use #ilovemycreditunion and give us a shout-out.
Did you have a great service experience at Nuvision?
A favorite event or cause we support? Then this is the perfect time to share it!
You can even snap a selfie while visiting our branch and show your friends you have the inside scoop on the CU Difference!
Don't forget to hashtag #ilovemycreditunion and tag Nuvision on Facebook, Twitter or Instagram! We'll randomly select three members who share the love to receive a $50 Amazon Gift Card.
Here is how to tag us...
Nuvision on Facebook: @NuvisionFCU
Nuvision on Twitter: @NuvisionFCU
Nuvision on Instagram: @nuvisioncreditunion/