Housing Report March 2023: Supply Dilemma and the lack of For-Sale Signs
Mar 22, 2023, 11:24 AM by Nuvision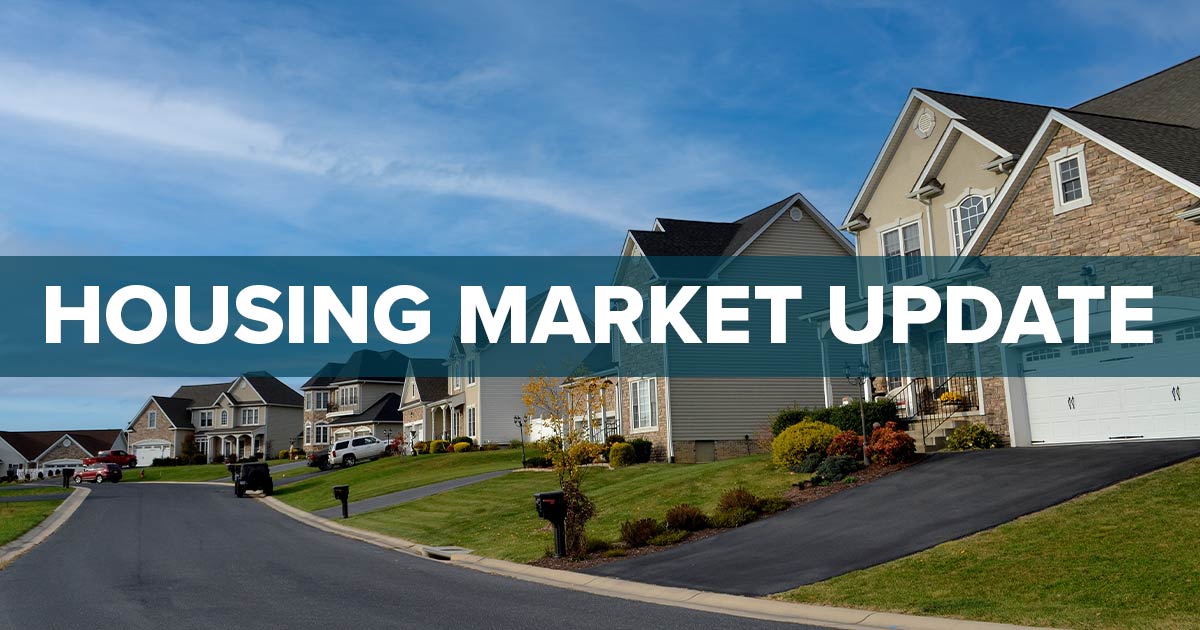 The following article includes views from Reports on Housing by Steven Thomas and other economic experts. It is not a reflection of the opinions, views, or predictions of Nuvision and its representatives.
According to Steven Thomas, Real Estate Expert and Author of the Orange County Housing Report, "In the past few years, there has been a severe inventory crisis initially instigated by the pandemic and now due to the high mortgage rate environment."
The latest data from Zillow shows that on top of an inventory crisis, home prices have also been hit hard, with expensive markets feeling the biggest impact of the slowdown. Their report says, "There are 464 cities in the U.S. where the typical home is worth $1 million or more. That's 58 fewer "million-dollar cities than last July, when home values were at their peak nationally. In the six months after the peak, the typical home in million-dollar cities lost an average of $114,500 in value."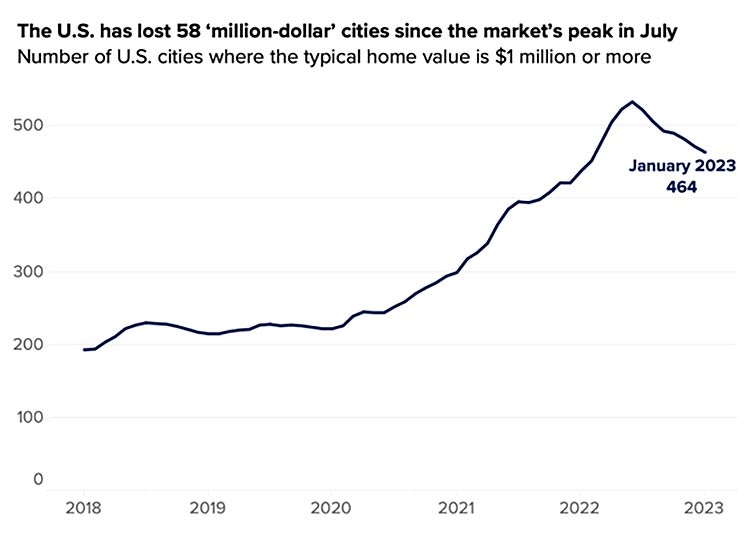 Despite the negative news, sellers are still in a good spot.

While many economists are painting a negative picture, the Zillow report says that many homeowners are still in a good position. "While sellers may not be able to sell their homes for as much as they would have last summer, the vast majority of homeowners still hold significant equity gains. Home values are higher than last year in most markets, and higher than they were before the pandemic everywhere in the U.S.," according to Zillows latest data.
In California, the state housing market still remains the most valuable in the nation, even after losing $1 trillion of value of the state's residential real estate. Almost one-fifth of the nation's total housing value is in California.

Navigating today's housing market

For sellers Thomas has some advices: "Sellers need to be careful in navigating today's housing market. Homes priced according to their Fair Market Value and decent condition will procure plenty of activity and, in many cases, obtain multiple offers. But homes in poor shape with plenty of deferred maintenance, houses with an inferior location, and overpriced homes will sit on the market without success even with today's hotter market time readings."
"Like the empty shelves in grocery stores at the start of the pandemic, there are not enough choices for buyers looking to secure a home in today's housing market. Even with far fewer buyers willing to participate due to higher mortgage rates, the housing scene feels exceptionally hot because of the supply dilemma."
For more information on the housing market and the overall economy, check our Economic Forecast Series where we will help answer your questions and provide you with the knowledge you need to make smart financial decisions that will help ensure your success.