Congratulations to our Added Advantage Holiday Cash Giveaway Winners
Dec 29, 2022, 12:09 PM by Nuvision
This year's Added Advantage Holiday Cash Giveaway has ended, and we would like to congratulate all of the winners who won cash and prizes in this year's giveaway.
2022 Nuvision Added Advantage Holiday Giveaway Winners
Deborah P ( Lakewood Branch) - $1,000 Thanksgiving Winner
Deborah is a 38-year member who won one of our $1,000 prizes. Deborah told us she loves banking with Nuvision because "they've helped me every step of the way with my financial growth."
Macchelssy D (Abbott)- $2,000 Thanksgiving Winner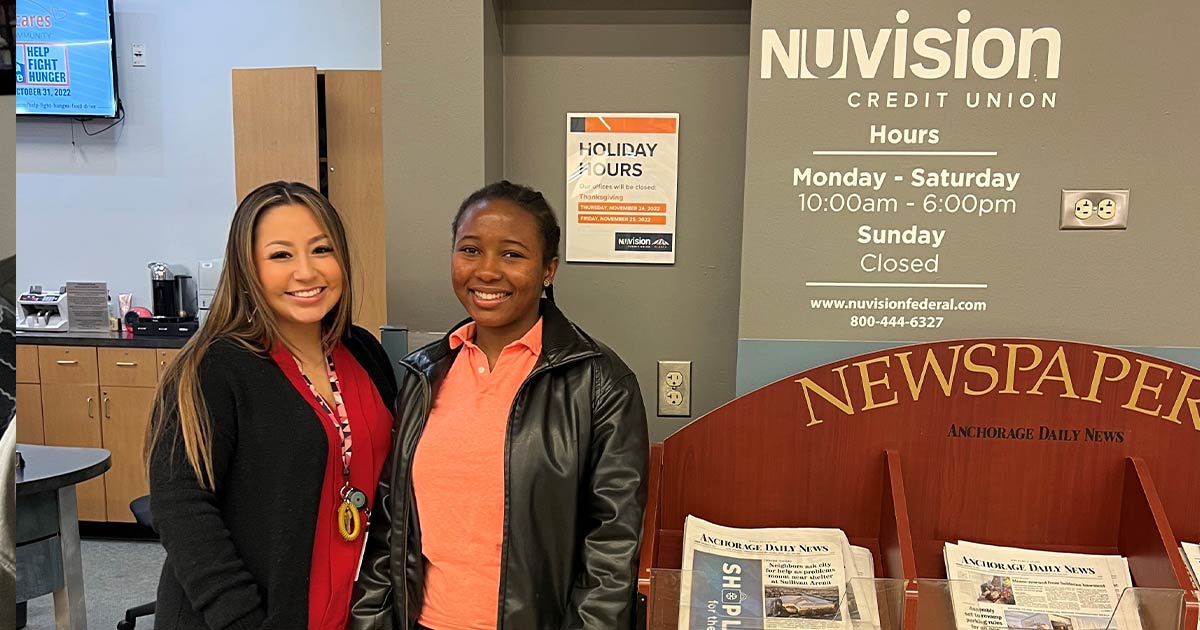 My favorite part of being a member is that it has taught me how to manage my money and be responsible for my finances. I plan to use the $2,000 prize on tuition next semester at the University of Alaska Anchorage. I have been on scholarships & grants, working hard not to take out student loans since I started here. I am currently studying to get my Computer Science degree!
This is my favorite time of the year with the holiday season, spending time with family and attending events together throughout Thanksgiving, Christmas, and New Year.
Steven S (MONTEREY PARK BRANCH)- $1,000 Cash Giveaway
A Nuvision member for 17 years, Steven says "I enjoy the concept of credit unions overall because they are more people-oriented, and they understand my financial needs from the get-go! I also feel they genuinely care about me as a person and don't see me as an asset."
When he learned he won, Steven told us, "This will definitely be a treat for myself since I just paid off some bills and bought a hybrid car. This cash will definitely help with my upcoming car insurance payment and treat my kids to something special since they both received 4.0 GPAs!"
Sierra L (Fairbanks Branch)- $1,000 Cash Giveaway
Sierra has been a member since she was a kid, her parents are members, and she is very excited to have won. She is planning on using her prize money towards paying bills, but she will also save some of it in her account for a vacation. She likes Nuvision because we are easy to get ahold of, and she likes the convenience of our online banking and mobile app, which makes it easy for her to bank.
Walter L (Anchorage FC Branch)- $1,000 Cash Giveaway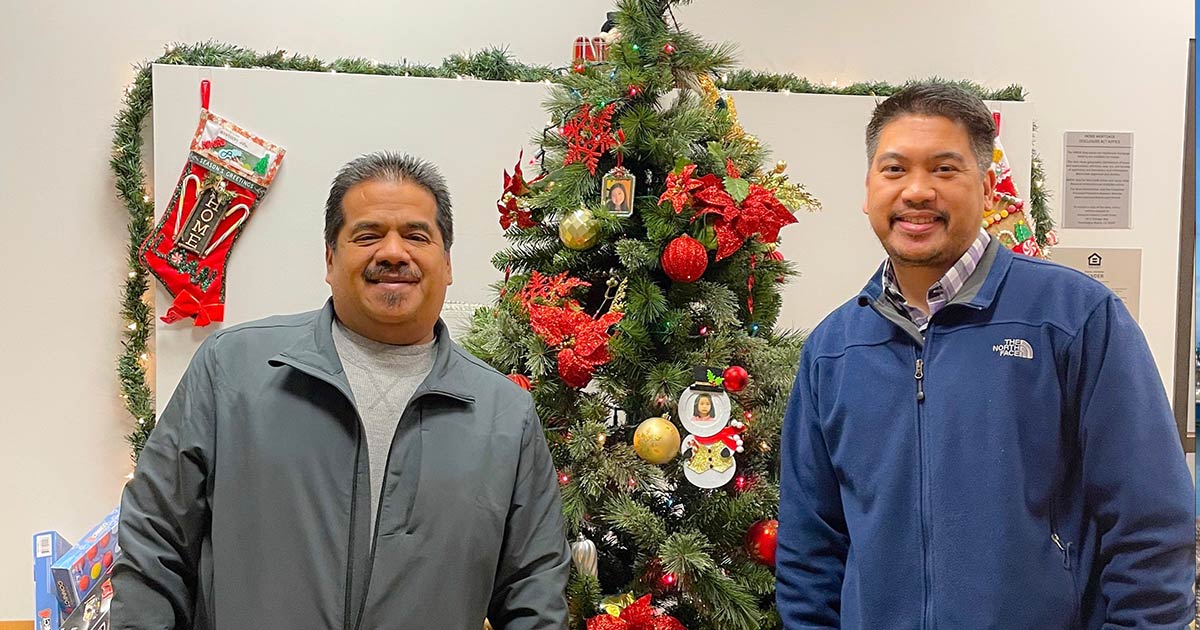 I have been a longtime member for nearly 20 years, and my favorite part of Nuvision is their customer service. Everyone at the Anchorage Financial Centers always treats me well and is very polite. I will use my $1,000 prize to buy Christmas presents for my four grandchildren!
John P (Converse Ave. Cheyenne Branch)- $1,000 Cash Giveaway
John has been a member for over nine years and tells us he loves Nuvision because everyone at the branch is so kind and friendly. He plans to invest in his hobbies or finally get a motorcycle!
Morgan E (Kenai)- $1,000 Cash Giveaway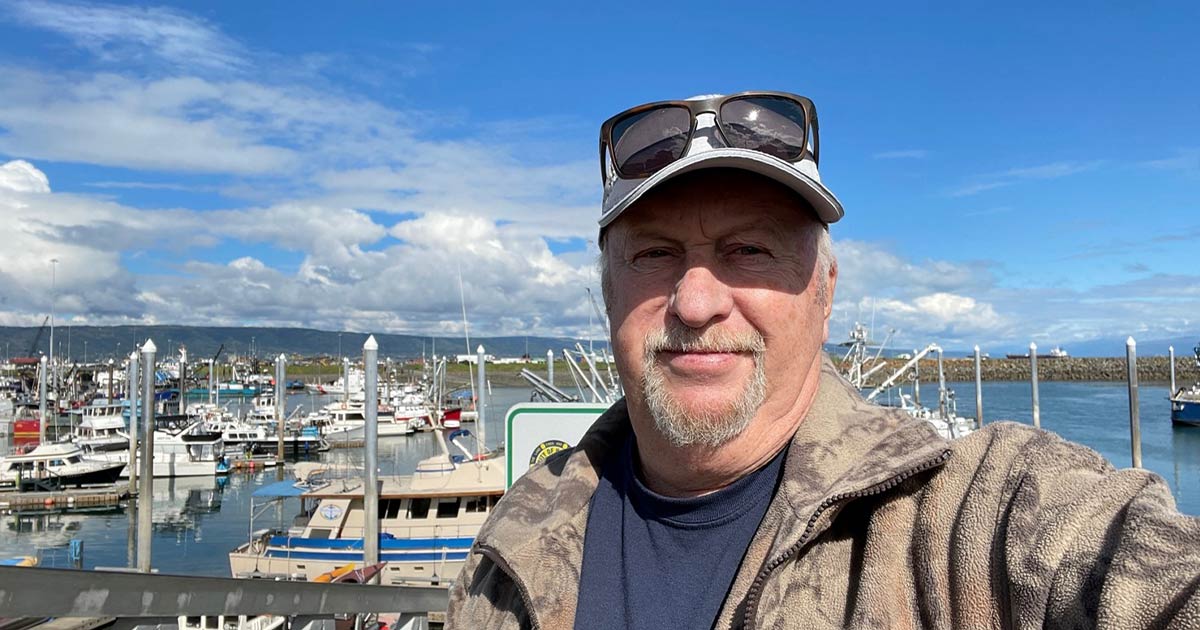 Wow! I am in shock. I have never won a contest like this in my entire life, so this really means something. I have been a longtime member of Nuvision Alaska and have become friends with the team at my local Kenai Branch. They are really friendly people and willing to help with my personal and business needs, whether it be a snowmachine or a business account.

Nuvision's rates are consistently the best deals. Nuvision was simple and easy to work with while other banks made me jump through hoops. Thank you!
Danielle I (KENT Branch)- $500 Cash Giveaway
Danielle has been a Nuvision member for over 17 years and tells us, "I love the fantastic customer service you always deliver, and even when I'm out of state, you have saved us so much money and made sure we are in the best shape possible. I love Nuvision!"
When asked how she plans to spend her winnings, she told us, "Holiday shopping, especially since we are doing Secret Santa for the kids, and now, we have more money to get some awesome gifts!"


Melissa G (Wasilla)-$1,000 Cash Giveaway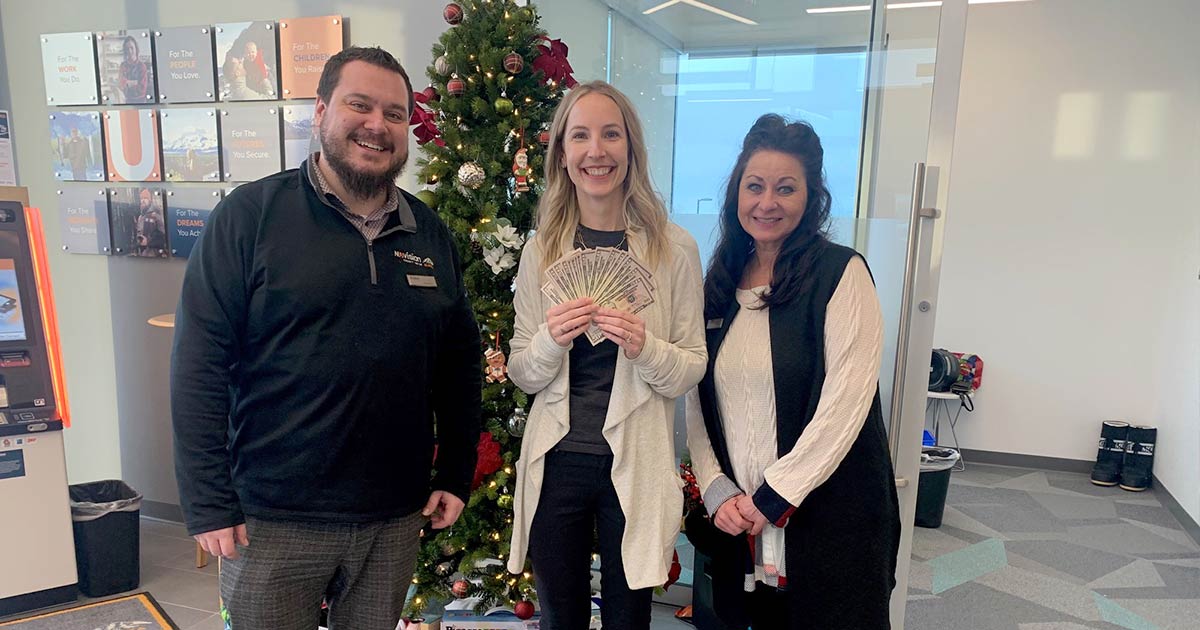 The employees are my favorite part of Nuvision! I love my local Credit Union here in Wasilla; everybody is super helpful and has a friendly and positive attitude. This is yet another reason for me to keep spreading the word about Nuvision! I will be depositing into my Nuvision account and saving for a rainy day!
Tanya B (Lakewood Branch)-$1,000 Cash Giveaway
A 16-year member at Nuvision, Tanya says she told us, "I am still shocked and processing that I was even selected! This is definitely going to help with the holiday shopping, which I haven't even started on yet."
She says she loves Nuvision because Nuvision is "Super straightforward, the rates are amazing, and your car loans services are great! I even bought my used car from the Autoland car sale in 2016."
Kenneth D (Mesa Branch)-$1,000 Cash Giveaway
Kenneth has been a member of our Mesa branch for five years and says, "You guys helped me so much with our auto loan refinancing, and I saved so much money, so it was a miracle."
When told he won a cash prize, he said, "I'm still shocked, but this is gonna be a wonderful treat for my wife since I was meaning to surprise her for Christmas."
Dominique S- $1,000 Cash Giveaway
What she plans on doing with the prize: I have never won a prize like this before so I don't know, it hasn't sunk in yet! I am saving my account for now and using for medical bills and traveling.
My favorite part of banking with Nuvision: The customer service, and we answer all her questions about her finances. And getting to win prizes doesn't hurt! 😊
Jayden B (Jewel Lake Branch)- $1,000 Cash Giveaway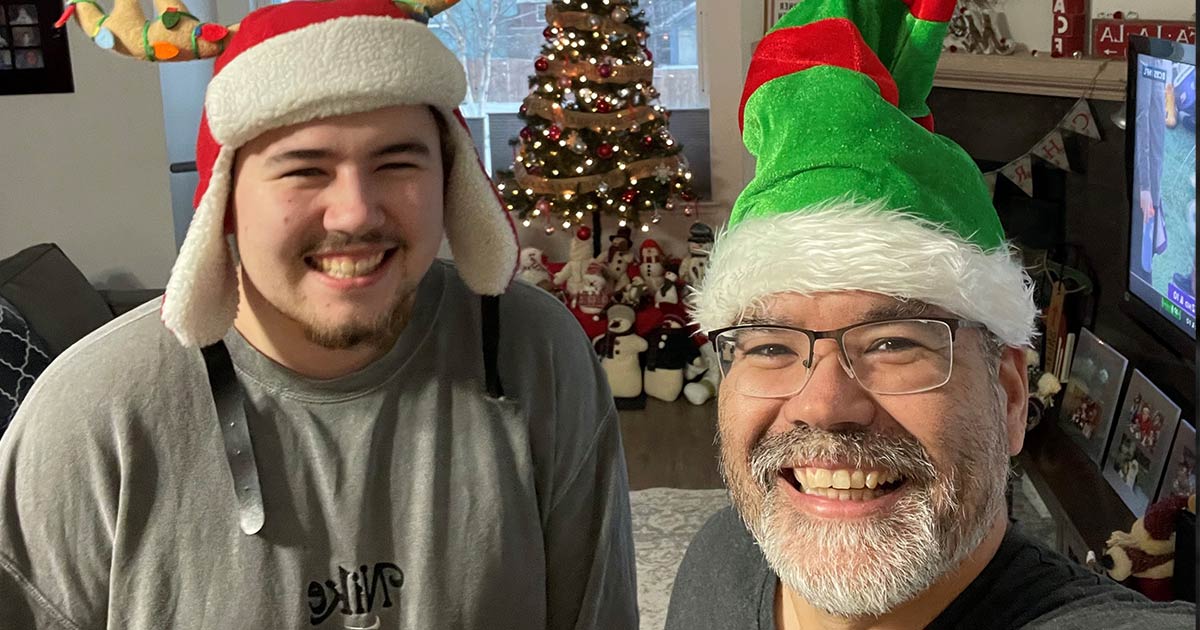 What is your favorite part of Nuvision: The response time of our team, especially with fraudulent charges that have happened to my account. Fraud happens at any financial institution, so the way that Nuvision handled it has been great, and they took care of me!
Prize: I will probably save the $1,000 to move out on my own next year after I finish my college degree. I am studying accounting at UAA, so this will be helpful to get started after school!
Amber B (Eagle River Branch)- $1,000 Cash Giveaway
Favorite part of Nuvision Credit Union: Nuvision has been so kind to me and even helped me look at offers when I was shopping for cars and even buying a house. I got a call from the Nuvision team when I was looking for mortgage lending to help me with my decision. Nuvision has been there when I needed them, which has been fantastic!
What are your plans for the prize: Christmas gifts! It's Christmas, so I want to share the love with my family. I am currently visiting my daughter and grandson for the holidays, so this is exciting. Thank you so much! This made my day.
Jose C (Monterey Park Branch)- $1,000 Cash Giveaway
What do you like about Nuvision?: The personal service is lovely, and everyone in the Monterey Park branch is so friendly!

What does he plan to do with the $1,000 prize: "This is actually the best birthday gift for me since my birthday is tomorrow! I do plan to spend it on my loved ones, though, because I already have what I need."
Griselda V (Carson Branch)- $3,000 Grand Prize Winner
What do you like about Nuvision?: Everyone is so friendly and attentive! You guys also have the best rates for your members.

What does she plan to do with the $3,000 prize: "I was out of work for a month due to being ill, so this grand prize is a shock to me! I can finally pay off my medical bills thanks to Nuvision."
Tricia B (Juneau Branch)- $6,000 Grand Prize Winner
Favorite part of Nuvision: I really enjoy Nuvision's Juneau branch staff, and I really like the tellers. They are really funny and make me laugh. I also like the accessibility fo me of my accounts, and Nuvision is easy to work with. The app is intuitive and makes banking easy!
Plans for the prize money: Pay off my holiday bills and donate some to AWARE Women and children's shelter.