Housing Market Update: Experts say Fed's war on inflation could affect the Housing Market
Sep 19, 2022, 10:13 AM by Nuvision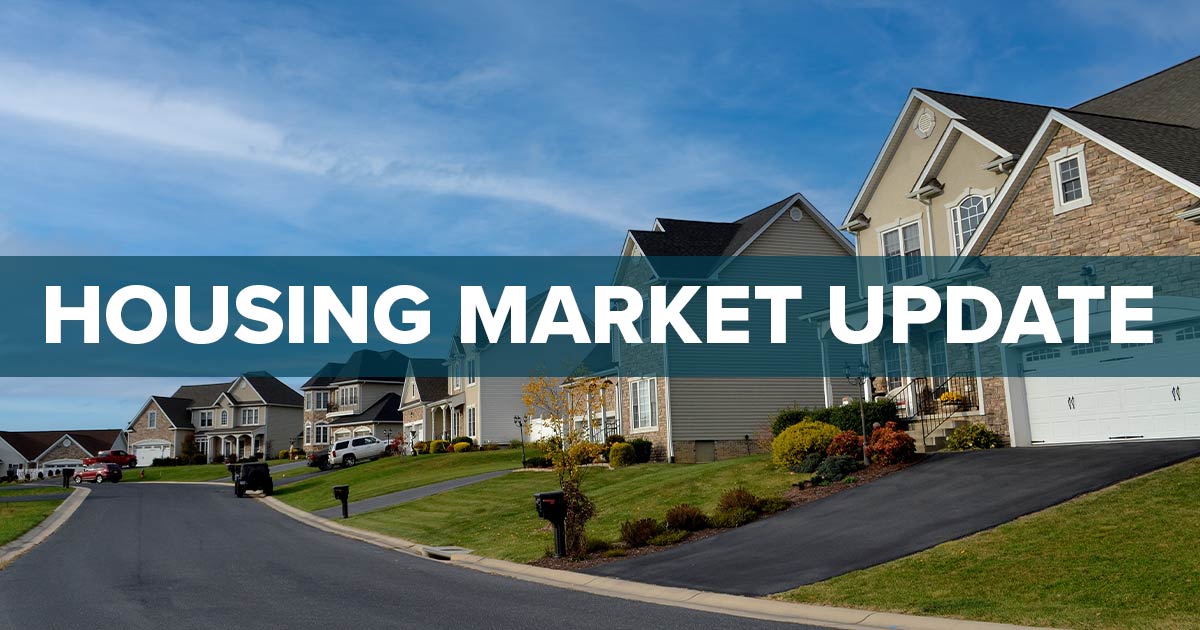 The following article includes views from Reports on Housing by Steven Thomas and other economic experts. It is not a reflection of the opinions, views, or predictions of Nuvision and its representatives.

Some investors are worried that the Federal Reserve's aggressive interest rate hikes could lead to even higher mortgage rates and a continued slowdown in the housing market. According to Realtor.com, mortgage interest rates are expected to keep rising, likely surpassing 6%.
"Higher mortgage rates combined with still-high home prices are making it challenging for homebuyers as we head into what historically has been the best time of the year to find a better deal," says Realtor.com Senior Economist George Ratiu. "Something has to give."
This week, Zillow revised its 12-month outlook and now predicts that 259 of the nation's 896 regional housing markets will likely see declining home values between August 2022 and August 2023. The updated forecast is predicting U.S. home values will climb by 1.4%. While that may seem like good news for sellers, that number is down from the 2.4% it forecasted a month earlier and down from the 7.8% it predicted in July.
But if you are looking to buy a home soon, some housing experts are telling buyers they may be in luck. After two years of record high home prices, buyers are finally seeing home prices come down as the market sees a slow down in prices, demand and sales.
Everyone has an opinion when it comes to the housing market.
While some people see a buyer's market, Housing market expert Steven Thomas, author of Reports on Housing, says many experts are missing one big thing: there are simply not enough homes. Thomas says that he believes sellers still have the power.
"Forget economic models, data, charts, and statistics. Most believe that since values have soared to ridiculous heights and now mortgage rates have skyrocketed to their highest level since 2008, prices must correct. Yet, this kind of logic ignores facts. There is still a huge missing ingredient when it comes to housing, not enough homes. There is an absurd lack of homes available to purchase. Due to a lack of supply, the housing market continues to line up in favor of sellers."
One thing most experts are in agreement on is this week's inflation numbers were not what anyone was hoping for.
If you take out the price of food and energy, core prices from July to August were double what economists had forecast. This news has most housing and economic experts eagerly waiting this week's Federal Reserve policy meeting – many are expecting the central bank to announce another hefty interest rate hike.
Rob Dietz, the chief economist of the National Association of Home Builders, told Realtor.com, "Housing is a leading sector [of the economy]. It will typically decline before the rest of the economy, and we're seeing evidence of that now."