We love our members! Learn how you can win up to $5,000 this summer in our Added Advantage Giveaway.
Apr 28, 2022, 23:28 PM by Nuvision Credit Union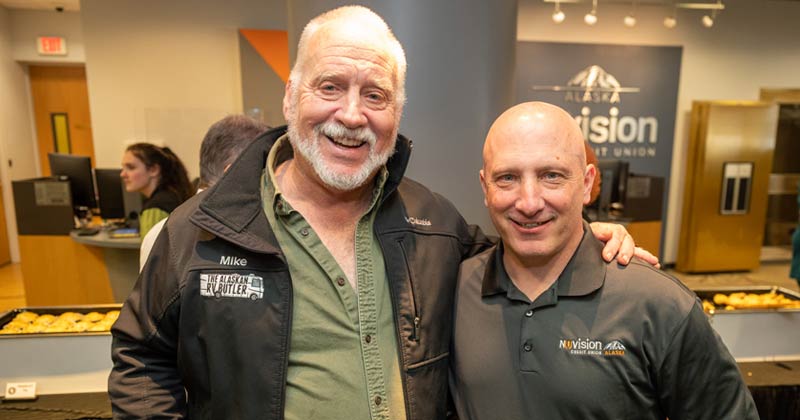 Our members are teachers, doctors, engineers, healthcare professionals, first responders, military members, truck drivers, and grocery store workers. Nuvision serves people in all lines of work. But no matter the profession, our members have one thing in common: they are making a difference. We are grateful that so many hard-working people have chosen to trust us to meet their financial needs.
There's nothing more we could ask for. Your hard work is what keeps our community running strong, and we're glad to play a small role in helping you make the difference.
We want to thank you with more than words. This summer, ten members will win cash prizes up to $1,000!
Our annual Added Advantage Summer Giveaway is one way we can say thank you for your loyalty to Nuvision. This year, we're giving away up to $15,000!
Here's how it works. Every Monday, Wednesday and Friday from June 6th to June 30th, we'll select a winner to receive a $500 prize. On June 30th, we'll select a grand prize winner to earn $2,500. Members who follow us on Instagram will also be able to double their prize—meaning that $2,500 could become $5,000!
Signing up for the giveaway is easy and takes less than a minute. You'll receive more information when the sweepstakes open in May.
While you wait, check out how we've been serving you these past few months.
The start to 2022 has been busy for us at Nuvision. We participated in the Running of the Reindeer in Anchorage, hosted a member celebration event in Fairbanks, put on a blood drive in Orange County, and held a Financial Literacy for Teens event in Lakewood—along with numerous other events.
We've put together a video showcasing all the amazing things our team has accomplished over the past few months. You can find it on our YouTube page here.