Orange County Housing Market: Three key factors driving a slow but sure shift in the market
Apr 12, 2022, 11:34 AM by Nuvision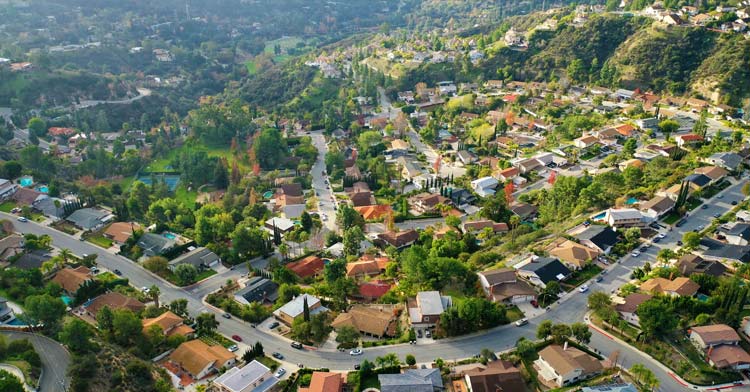 The following article includes views from Reports on Housing by Steven Thomas, economics expert and experienced real estate executive, and is not a reflection of the opinions, views, or predictions of Nuvision and its representatives.

The time since July 2020 has been marked by an insane market pace, with houses receiving offers soon after hitting the market and buyers falling into bidding wars against other eager potential homeowners. But things are changing.
With higher rates, low inventory, and muted demand, new trends are emerging. The market is shifting back to the balanced, slower pace we are used to. It will take time, as changes in the housing market don't happen overnight, but a shift is coming. These three factors are driving the change.
Rising rates dealt a blow to affordably.

Interest rates have risen 45% over the past three months, from 3.31% on December 29th to 4.8% on March 30th, according to the Mortgage Bankers Association.

Potential buyers are feeling the effects of this rate increase in their bank accounts. At the end of December, a buyer willing to put 10% down and pay a $4,000 monthly mortgage could afford a $1,013,333 home. Today, the same monthly cost and down payment would only fit a budget of $850,000. These higher rates will continue to decrease demand, pricing some buyers out of the market and slowing the insane pace of the current market.

As mentioned last month, the only way to slow the speed is to reduce the number of buyers on the market, which rising rates will accomplish.

Compared to pre-COVID, fewer owners are listing their homes for sale.

The inventory crisis has been a frequent topic of these housing reports, for good reason. During the first three months of 2022, there were 1,866 fewer FOR-SALE signs, compared to the 3-year average from 2017 to 2019.

One factor is owners' awareness of rising home values. Rising values, paired with knowledge of climbing rates, are keeping people in their current houses. Why move when your existing mortgage is drastically lower than the current rate of 4.8%? The potential increase in monthly payments that would come with a new mortgage dissuades some from making the change. Financially, skipping the move just makes more sense.

Inventory remains at its lowest level for this time of year since the start of tracking in 2004. Over the past few weeks, it has continued almost unchanged, dropping only 4 homes. Last year, when there were 44%—or 688—more homes on the market, buyers were already complaining that there were not enough options available. Now that it's even lower, you can imagine how the issue has grown.

Demand is down.

Demand typically rises through the spring. This year, it has only risen from 1,295 pending sales during the first week of January to 2,286 today. With an increase of just 991 pending sales during these early months of 2022, the 3-year average for the same period is 29% higher, at 1,277. Low inventory is partially to blame—there simply aren't many options for buyers to consider.

But it's worth noting that some buyers are still motivated, particularly the millennial demographic, who are contributing significantly to demand and make up a large part of the first-time homebuyer group. Even without the record low rates covid created, millennials are eager to buy.

For now, the Expected Market Time remains at 20 days, though low demand may cause this to soon shift.