Less than one month left! Earn a $5,000 college scholarship, like past Essay Challenge winner Chelsea.
Apr 8, 2022, 11:16 AM by Nuvision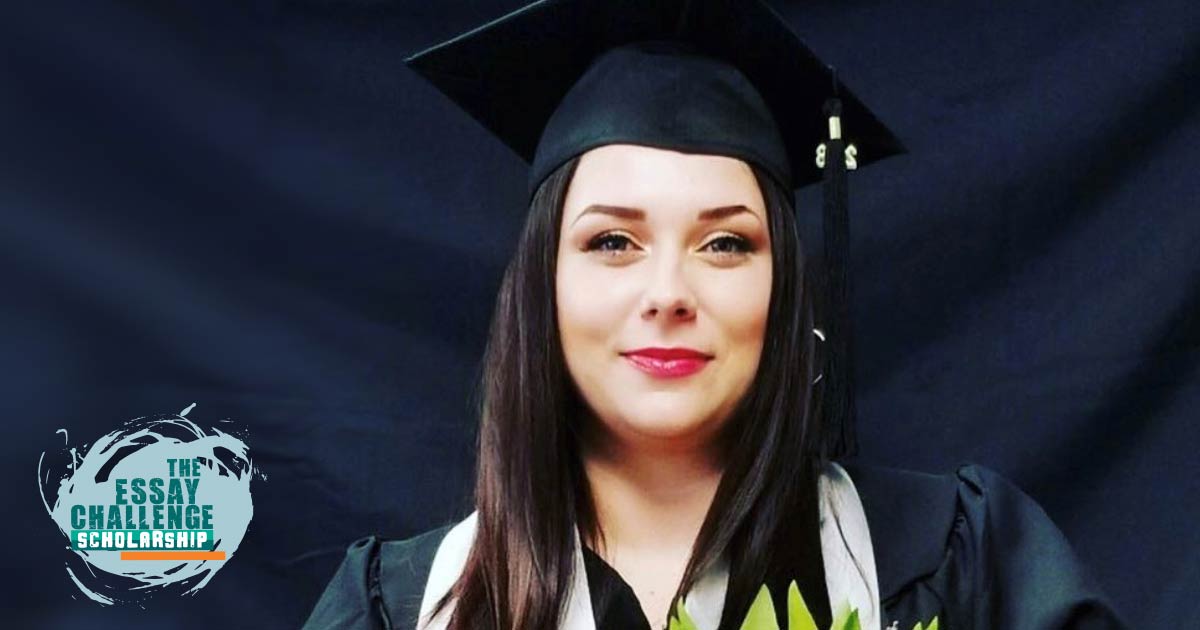 There's less than a month left to enter our Essay Challenge for a chance to win a $5,000 college scholarship. Through April 22nd, seniors in AK, AZ, CA, WA, and WY can enter by submitting an essay answering this question: What does financial success mean to you?
We'll be awarding six promising high school seniors a total of $30,000. You could be one of them! It's always worth a shot to enter. Just ask Chelsea Laine Hausen, one of our previous $5,000 prize winners.
On top of earning cash for college, entering the Essay Challenge will help you build financial skills that last a lifetime.
Since winning, Chelsea has gone on to attend the University of California, Irvine, where she studies Social Ecology. She's currently a senior planning to apply to a Masters in Social Work (MSW) program after graduating, with the end goal of becoming a therapist.
Chelsea says Nuvision's Essay Challenge taught her to become financially independent.
"Nuvision's financial literacy workshops have helped bolster my desire for financial freedom, and have helped facilitate new skills that will help me reach financial independence," she said.
You could earn $5,000 like Chelsea. Enter today for your chance to win!
To apply, seniors will need to write a two-page essay on what financial success means to them and how they plan to reach their personal goals. They will also need to meet the following requirements:
Minimum cumulative 2.25 GPA
Be a resident of AK, AZ, CA, WA, or WY
Provide one letter of recommendation
Provide a transcript for all HS & college courses taken
Write a 2-page essay on what financial success means to them and how they plan to reach their personal goals.
Submit application material before the April 22nd deadline
Students can apply today at our Essay Challenge website here. To view the full application form and essay prompt, click here. Nuvision membership is not required to enter.
Nuvision's Essay Challenge is designed to help young adults build their financial futures by teaching them real-world money management skills.
It's not just Chelsea. Past winners consistently share how much learning about financial literacy through Nuvision's program has helped them.
"I continue to implement new habits and goals by creating a savings account as well as creating monthly budgets for when my college roommates and I go to the grocery store," past winner and the University of California, Riverside student Cori Zuvia said. The Essay Challenge equipped Cori with the confidence to navigate her first year as an independent college student with ease.
If you know a high school senior, we encourage you to pass this information along. The $5,000 prize can make a huge difference in a student's ability to afford all the expenses that come with college. Even more, the financial skills students pick up through our program will impact them for years to come, from their first job after graduation to retirement.
For more information on the Essay Challenge, visit the program website here.