Orange County Housing Market: Unprecedented Hot Seller's Market continues as coming spring market brings increased demand
Mar 15, 2022, 09:09 AM by Nuvision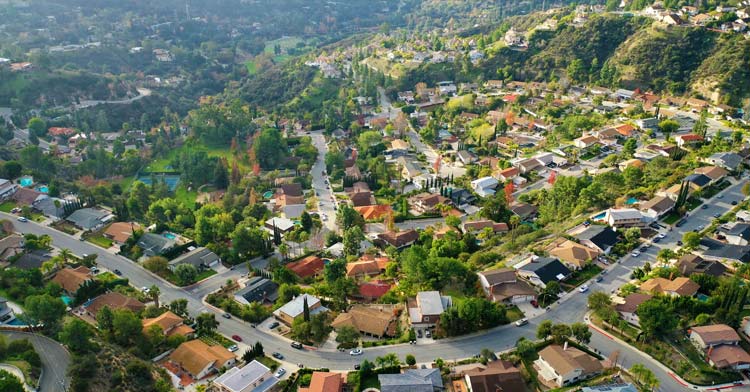 The following article includes views from Reports on Housing by Steven Thomas, economics expert and experienced real estate executive, and is not a reflection of the opinions, views, or predictions of Nuvision and its representatives.
For months, each Orange County Housing Report has mentioned the insane pace of the current Hot Seller's Market. This trend has not changed. As the spring market approaches on March 20th, demand continues to outpace inventory. We're still in the middle of a massive inventory crisis.

Spring is the busiest time of year, which means demand will only rise.

Demand is already rising, from 1,998 to 2,195 pending sales in a matter of weeks, a 10% increase. This time last year, there were 2,958 pending sales. The three-year average before COVID sits in the middle at 2,422.

As demand has increased, inventory also increased by 48 homes over the past few weeks, rising just 4%. With the total inventory at 1,406 homes, 2022 has brought the lowest numbers for this time of year since tracking started 19 years ago. Last year there were 2,366 homes on the market, 960 more than today.

Spring is the most convenient time for families to engage with the market.

Coming onto the market in spring enables families to close before summer, an easier time for those with school-aged children to move. Escrow, the time between signing and closing that includes home inspections and loan finalizations, usually takes between 30 and 45 days, though it can take several months. Families looking to move while kids are on vacation must start the process early.

Real estate seasons center around families. That's why demand rises in the winter, peaks in the spring, declines through the summer and fall, and hits its low point during the holidays. Moving is an energy-consuming process, and it needs to fit into the family schedule. The school year factors heavily into the equation. This year is no exception.

Demand continues to exceed inventory.

Since February of last year, demand has consistently surpassed inventory. We're still in an unprecedented Hot Seller's Market. Demand has not been significantly impacted by the lack of options available to potential buyers.

Buyers will continue to compete against each other to secure a limited number of homes. Demand may be 277 pending sales lower than the three-year average, but the market pace is much more intense due to the dramatic difference between supply and demand. Scarcity is driving sales prices far above the asking price and multiple offers on each home.