Orange County Housing Report: Record low inventory caused the hottest recorded start to a year.
Jan 18, 2022, 09:55 AM by Nuvision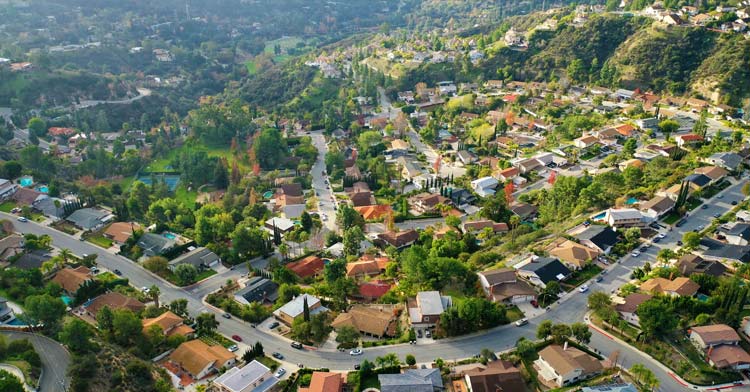 The following article includes views from Reports on Housing by Steven Thomas, economics expert and experienced real estate executive, and is not a reflection of the opinions, views, or predictions of Nuvision and its representatives.
Record-low supply is driving the hottest market recorded at the start of a year in Orange County since tracking began in 2004. Buyers and sellers alike will benefit from understanding why and following expert recommended tips to take advantage of this unprecedented market landscape.
Even with rising rates, the housing market is hot.
Last year on January 7th, mortgage rates hit a 17th record low since the pandemic started: 2.65%. That remains the record. Rates have risen since then, sitting at 3.22% as of January 6, 2022—the highest it's been since May 2021. Despite these rising rates (which are still comparatively low to rates pre-pandemic), the housing market is still moving forward at a frenzied pace.
The culprit is record low supply. Demand is strong—but not strong enough alone to drive the market Orange County is seeing. Prices are rising because even unchanged demand levels met with low supply can create an insane market pace. Real estate experts have been watching this play out since ringing in the new year.
Today, inventory has hit a record low, with only 1,100 homes on the market.
The previous record low was 2,633 homes in January 2021. Now, in January 2022, that number has been sliced in half.
Housing was disrupted by the pandemic, and though inventory was already dropping before 2020, COVID has brought the inventory even lower. By December 2021, inventory was dropping to the lowest it's ever been, setting the stage for what has become an unprecedented start.
The Expected Market Time at the beginning the year started at 25 days, breaking the record set last year of 42 days. It's helpful to keep in mind that the 3-year average Expected Market Time prior to COVID was 104 days, a much slower pace than the market is experiencing today.
Buyers and Sellers: Listen to these tips for the best deal.
In an unprecedented market like this one, you may not know how to best respond. Should potential homebuyers hold off until the market slows down and they have an easier time finding homes? Should sellers take advantage of the record low inventory and price their homes higher? The most profitable course is probably not what you first expect.
Buyers: Don't wait for the market to cool down. It might be tempting to step out and wait for things to become easier—but there is no guarantee they will. With home values and mortgage rates both rising, home affordability will decrease. Now is your opportunity. You'll need patience and persistence to keep going even when offers are turned down but pushing through will be rewarded in the end with a home and price you love.
Sellers: Price your home carefully. It may seem counterintuitive not to increase the listing price of your home, but remember what really allows sellers to secure offers above asking price: bidding wars. Starting with a realistic price will attract more potential buyers and encourage them to bid against each other, meaning you'll end up earning that high sale price. The last thing you want to do is push away buyers from the start and leave your home sitting well past the Expected Market Time.