Orange County Housing Report: Leaves are falling as the Autumn market arrives, and so is demand
Sep 22, 2021, 10:05 AM by
Author Unknown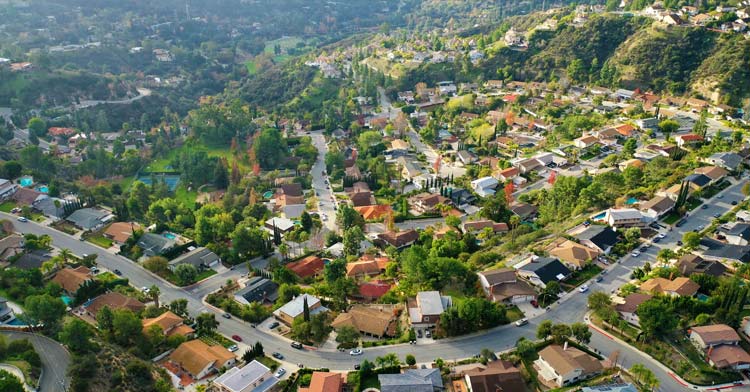 The following article includes views from Reports on Housing by Steven Thomas, economics expert and experienced real estate executive, and is not a reflection of the opinions, views, or predictions of Nuvision and its representatives.
As leaves begin to fall, housing inventory and demand do too. With kids starting school and families gearing up for the holidays, moving becomes more disruptive. Many potential buyers put off their purchases until the Spring and Summer markets return.
Over the past two weeks, active listings have gone down by 9%, or 239 homes. Demand usually slows to match this lack of inventory. Over the past few weeks, however, demand shed only 12 sales, staying roughly the same. Expected Market Time is at just 26 days, a fast pace extremely unusual for this time of year.
The Autumn market is here. We'll soon see the usual trend--fewer new homes on the market and declining demand—but the market won't be cooling down.
This Autumn market will be the hottest since tracking began in 2004.
Based on the 5-year average from 2015 through 2019, home supply typically decreases 16% between the end of August and the second week of November. Expected Market Time usually increases by 1 day.
Using this measurement, supply is expected to decrease from the 2,528 available homes in early September to 2,123 homes by mid-November. Demand would likewise drop from 2,694 to 2,253 pending sales and Expected Market Time would rise from 28 to 29 days.
While this Expected Market Time would be the highest it's been since February, a time below 40 days is crazy.
If you're looking to buy or sell before the end of 2021, here's what you should know.
Buyers often think the end of the year is the best time to look for a home. Since the months are slower, they think it's easier to snag a deal. But with inventory and demand dropping at similar rates, this won't be the case. Until 2022, the Expected Market Time will remain pretty much the same, meaning the frantic pace and Hot Seller's Market will continue.
Any changes that do occur in the market will be small and almost undetectable. Sellers might notice fewer showings and offers. A home that received 20 offers before might now receive 10. But the outcome will be the same. Homes will continue to sell fast and above the asking price, with no shortage of offers coming in.
Buyers may notice less participation in the market. This still won't make much of a difference, as the lower amount of inventory will keep those who are looking to buy rushing to put in their offer as soon new properties hit the market. With interest rates continuing at record lows, this won't be changing anytime soon.