Orange County Housing Report: Should we fear a foreclosure wave?
Aug 23, 2021, 19:23 PM by Nuvision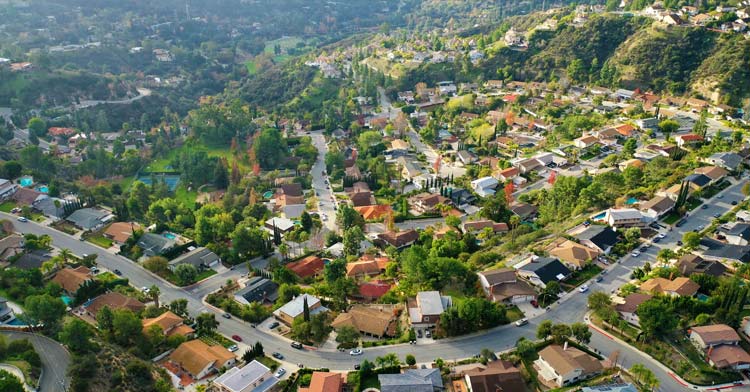 The following article includes views from Reports on Housing by Steven Thomas, economics expert and experienced real estate executive, and is not a reflection of the opinions, views, or predictions of Nuvision and its representatives.
One of the biggest fears sweeping the housing market is that national forbearance programs will lead to mass foreclosures, swiftly launching the Hot Seller's Market into chaos. While it is true that over the past year many homeowners have taken advantage of forbearance, which allows them to pause mortgage payments, there is no reason to believe this will result in drastic market changes.
No parallel to the Great Recession
For many in the market, uncertain changes bring back memories of the difficulties of the Great Recession. Understandably, fear of returning to a situation like that is on every homeowner's mind. But as with the many other times the public has feared a repeat of 2008, there just isn't any good reason to worry.
In August 2008, mortgages that were either delinquent or in foreclosure made up 9.2% of the total. Today, only 3.4% of mortgages are in forbearance. A majority of those mortgages will not become foreclosures.
Millions of homeowners have already exited forbearance
Of the 7.2 million homeowners who used the forbearance program, 5.2 million have already exited, as of mid-June. Of those homeowners, 90% are either paying on time or have paid off the loan balance in full.
Between homeowners who remain in forbearance and those who exited due to delinquency, only 416,000 are at risk of foreclosure, though many will work out a loan mortification with their lenders. Regardless, the numbers are simply not comparable to the nearly 9 million homes that were lost in 2007.
The foreclosure wave isn't coming
Currently, there are only 13 foreclosures or short sales on the market in Orange County. This is important to keep in mind when hearing claims about coming foreclosures.
Everything will likely remain the same in the coming days—low inventory, high demand driven by historic low mortgage rates. Not much has changed over the past few weeks. Demand remained stagnant, dropping only 3 pending sales. Inventory is only down 1%. Expected Market Time has remained at 27 days since the beginning of July.
The only change on the horizon will be a gradual drop in demand from now until mid-November, which typically happens during this season.