Orange County Housing Report: 81% of consumers think it's a bad time to buy a home. Economists disagree.
Jul 28, 2021, 10:47 AM by Nuvision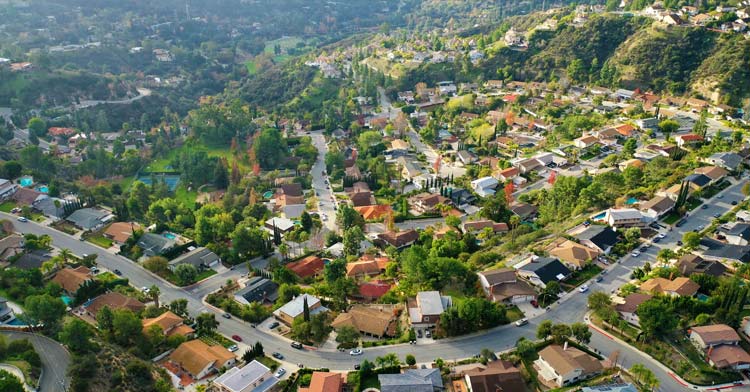 The following article includes views from Reports on Housing by Steven Thomas, economics expert and experienced real estate executive, and is not a reflection of the opinions, views, or predictions of Nuvision and its representatives.
Today, 81% of consumers believe it's a bad time to buy a home. But are they right?
Everybody seems to have an opinion on the housing market. YouTube, TikTok, Facebook, and other social platforms have been flooded with confident proclamations of the coming housing crash, stoking fear among potential buyers and contributing to the overwhelming majority of consumers who have reservations about purchasing. Few know the truth.
TikTok influencers can say what they like, but economists disagree: we're nowhere near a housing crash. The data just doesn't support it.
Rising home values make people nervous, but it's not like 2008.
There is a major difference between the rising values before 2008 and now. Before the housing crash, inflation was triggered due to irresponsible lending practices. The housing bubble was brought on by subprime lending, zero-down loans, fraudulent lending, and easy credit. There were countless signs of collapse for years before it happened-- from too many available homes to rapidly falling demand.
Current rising values are not brought on by poor lending practices. Buyers must prove they are qualified to afford monthly payments before they are given loans, unlike the mid-2000s when anyone could get approved.
The reason for the current boom is simple: supply and demand. While supply has risen 14% over the past four weeks, it is still at a historic low. Compare the current 2,528 homes on the market to last year's 4,645 homes—that's 46% less, and last year was already down due to COVID-19.
Now compare current supply to supply in 2006, the year before the Great Recession began, when there were 18,000 homes on the market.
Likewise, demand is elevated above what it normally reaches at this time of year. Compared to the five-year average from 2015 to 2019, demand is up 2%. Demand is on a downward trend, with a 5% drop over the past two weeks, but it remains higher than in previous years.
Potential buyers: Now is a great time to buy.
Experts predict the market will remain strong, thanks to low inventory and strong demand. The demand is fueled by historic low mortgage rates, which buyers should take advantage of. After COVID-19, mortgage rates hit 17 record lows, beginning at 3.29% in March 2020. Rates dropped to their lowest point during the first week of January 2020, hitting 2.65%, and now rest at 2.9%.
For context, rates were around 3.75% before COVID-19. So if you want to buy a home, now is the perfect time to save money and take advantage of these historic lows.
Don't be tricked by the hype into delaying your plans. Instead of getting market advice from TikTok, start looking at the data and models based on real economic principles.