Have you used your Added Advantage benefits?
Feb 28, 2020, 09:44 AM by Nuvision Credit Union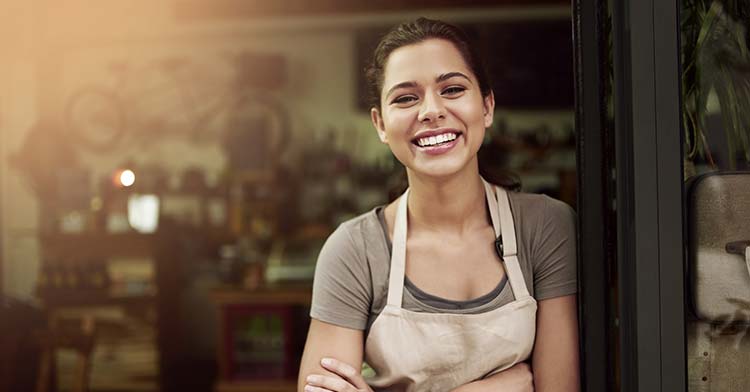 Have you used your Added Advantage benefits yet? As a Nuvision member, you're eligible to join our exclusive rewards program, where you can instantly gain access to certificate rate increases, loan incentives, exclusive giveaways, and more!

Members love the program because it provides real benefits and costs nothing. It's not complicated or confusing like other bank loyalty programs. In fact, rewards come from the everyday banking activities you're probably already doing. Plus, enrolling online is easy.

"I appreciate that you guys thank members who have been loyal for a long time."

Alice, Nuvision member of over 15 years, told us that after picking up her $500 check in our last Added Advantage summer giveaway. She's not alone in that feeling. Our members love Added Advantage. Just ask any of our past winners-- there's over 25 of them now, all from the past few years.

Added Advantage giveaways happen multiple times throughout the year, usually during the summer and winter. Ten lucky members can win up to $1000. All they have to do is pick up the phone and call.

"The staff is great. They know me by name as I walk in on my weekly visits."

That's the power of Added Advantage—concrete benefits that make member's lives better.

Added Advantage members can always call our exclusive member support line, which gives personalized assistance to members who need it. It's just another way we thank our most loyal members.

Don't miss your next opportunity to win.

The next summer giveaway will be here before you know it. Don't wait until then to register. Sign up today and start using your benefits now! Immediately after calling, you'll have access to:
1 Year of Experian Identity & Fraud Protection
Certificate Rate Increases
Consumer Loan Rate Discounts
Loan Incentives
Cashier's Check Fee Waived
And more!

To register for Added Advantage, fill out the online form here.