THE ADDED ADVANTAGE HOLIDAY $5,500 CASH GIVEAWAY!
Nov 29, 2019, 18:07 PM by Nuvision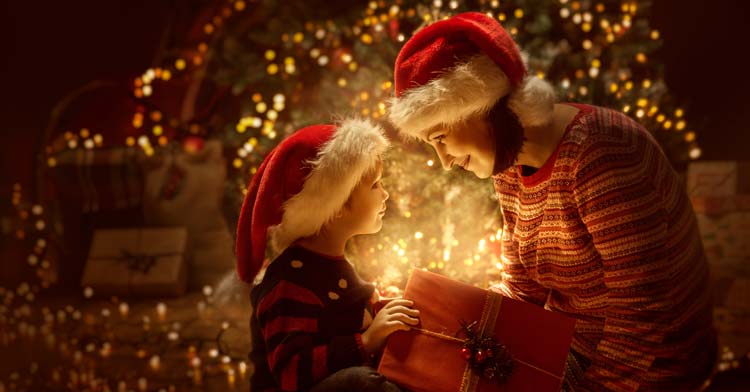 Santa might not have a budget to keep this year, but you do. From gifts for friends and family to holiday meals, decorations, and travel plans, the expenses stack up quickly and can easily become be overwhelming. At Nuvision, we understand the financial difficulties that can arise at this time of year. That's why we're again hosting our Annual Added Advantage Holiday Giveaway. During the month of December, Nuvision members have a chance to win up to $1000 for their winter vacation plans.

We want to help you enjoy the holiday cheer—without the stress.

A great time shouldn't mean sacrificing your savings. You deserve a chance to relax. We want to give hard-working people like you the opportunity to take a break and just focus on the important things in life, like spending time with loved ones. This giveaway is just one small way we can say thank you for your commitment to our credit union and the community.

This year's giveaway will include nine $500 winners, and one lucky $1000 prize winner. From December 2nd to 20th, there will be three winners a week. Drawings be will be held every Monday, Wednesday, and Friday. On December 31st, our grand prize winner will be revealed.

Your prize could be just a call away.

Don't wait to enter! You could be the next winner. Signing up is easy. Just give us a call at 888.324.3797, and we'll do the rest. This is a great opportunity for all Added Advantage members, and we encourage everybody to enter.

Not an Added Advantage member? Join for free today!

The holiday giveaway is one of the many perks that come with being an Added Advantage member. Along with prizes like this one, members receive lower rates on loans, discounts on fees, and special incentives like cashback. They also get exclusive access to sales throughout the year. It's not just another rewards program—we give you great deals for the banking you're already doing.

Joining the program is easy and is completely free. All members are invited. To sign up, visit the website, enroll at your local branch, or call our Added Advantage hotline at 888.299.2079.