Summertime Fun on a Budget: Eight fun low-cost summer activities for families
Jul 18, 2019, 09:41 AM by
Author Unknown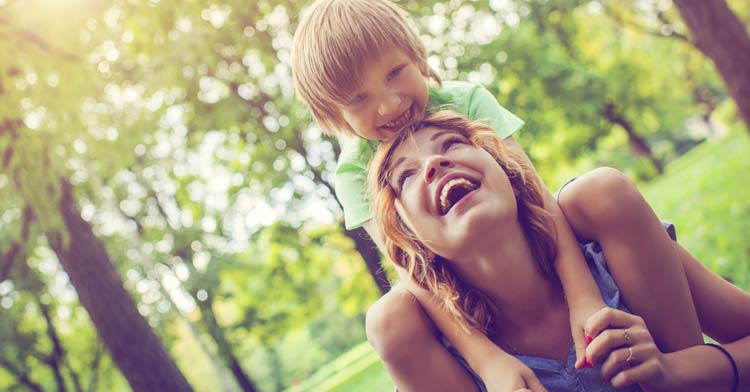 Whether you take a vacation or not this summer, there's bound to be days you don't know what to do with. Days that just seem to drag on…and on...and on. Luckily, you don't have to spend a fortune to enjoy some family fun. Here are some creative ways to enjoy your free time together while sticking to your budget:

Turn it upside down
Making changes to your everyday routine is the number one cure for boredom. Even the smallest change can make a world of difference. Do breakfast for dinner, celebrate an obscure holiday, or set up a DIY buffet style meal. Shake things up a little! If you really want to get into it, plan a whole family fun night and let the kids stay up past their bedtimes to play games and watch movies. By the end of the night you might be exhausted, but everybody will have had a great time.
Take a hike
Whether it's a small trail through a local park, or a designated path in the mountains or a State Park, getting outside and enjoying nature is the perfect way to spend a day. As long as you remember to bring water, sunscreen, and snacks, and you'll be set to go! Check out this list for trails in the area suited to every skill level.
Do dinner outside—picnic style
Spread a blanket at your favorite local park, or in your backyard, and relax in the great outdoors. Sometimes a little change of scenery can make an ordinary thing, like dinner, feel special. Have fun packing up snacks together before hand and setting them out at your picnic. Southern California has a variety of parks filled with beautiful scenery:
Pull out the board games
Remember those games you loved as a kid? Summer is the perfect time to dig them out of the closet, set up, and introduce them to your children! Before long, you'll all be having a good time, and you'll be feeling like you're ten years old again. If you've exhausted the games in your home, try a board game café like The Dragon and Meeple or Game Haus Café, where you can play anything from their selection of hundreds of games, new and old.

Have a water fight
An impromptu water fight is a great way to get active, stay cool, and a perfect excuse to soak your family members like you always want to. You might initially have to invest a few dollars in water guns and balloons, but doing so will keep you having fun all summer long. If you don't want to spend a ton on the bigger super soakers, but you can also get smaller guns at the dollars store for significantly less. You could even visit a park with a splash pad water play area:
Lemon Park – This park features a large, spray pool water area different than most other splash pads. The water features are free to use, but a bathing suit is required to play.
Sigler Park – The splash pad at Sigler Park will ensure you stay cool during the heat of summer. Waterfalls, palm trees that shoot water, and other water features spray water in every direction.
Stanton Central Park – This unique, train themed splash pad will keep kids cool. The 11.5 acre park also features with gardens, playgrounds, and a skatepark.

Go to the library

If you prefer to stay indoors, but still want to get out of the house, the library is a good option. You can relax in the air conditioning while curling up with a good book or enjoying some of the free programming offered for kids during the summer months. Orange County has some amazing local libraries, like the Cerritos Library, which features a 15,000 gallon saltwater aquarium, a replica Tyrannosaurus Rex statue, an Art Walk, and a children's library ceiling shining bright with stars. There's also the Newport Beach Central Library, a beautiful building with ocean views, an outdoor seating area, and huge play space for kids.

Tap into your artsy side

Get the family together for a craft night! Pull out the paper and glue from the closet and take a crack at one of those projects you've been saving but haven't got around to actually doing. If you're stuck and can't think of any ideas, checking out Pinterest is a great place to start.

Take a ride

You don't have to take a full blown road trip, but a mini one can do the trick. Spend the day somewhere you wouldn't usually go. There's probably something interesting just outside of your everyday stops, just an hour or two away. These are some of our favorite scenic roads for a drive or bike ride around:

Pacific Coast Highway – For stunning coastal views, California's longest state highway is the perfect choice. From piers, to beaches, clear ocean waters, and various shopping districts, there's many fun stops to make along the way.
Trabuco Canyon – Travel the winding roads of this canyon and enjoy the wilderness under the shade of overhead trees. This road was part of the route chosen for our Freedom Ride this past Forth of July.
Modjeska Canyon - This two mile road passes through a canyon and many mountain houses. When you reach the end, you can stop for a visit at Tucker Wildlife Sanctuary.