The Nuvision Freedom Ride: Riding to Recognize those who Defend Freedom
Jul 5, 2019, 12:21 PM by Nuvision Credit Union
For those who protect the country, Independence Day is a celebration of why they serve; a day to look around and acknowledge what we have, recognize what freedom means, and celebrate what it means to be an American. While these heroes don't ask for recognition on this day, we wanted to do something that celebrates their tremendous sacrifices, and honors those who have fought so hard to ensure the freedoms that so many of us take for granted.
The Nuvision Freedom Ride
Yesterday morning, the sound of freedom rang out loudly throughout the streets of Orange County. It wasn't the sound of parades marching or flags flying in the wind-- it was the rumble of countless engines revving up and getting ready to ride as bikers and military veterans started pouring into the Nuvision parking lot at 7am. These weren't sounds you'd expect to hear early on Fourth of July morning, but they were unmistakable. Walking through the crowds, you could feel the energy of so many of hard-working Americans coming together to celebrate freedom as a community. As group after group of riders filled the parking lot, we knew this day was going to be something special.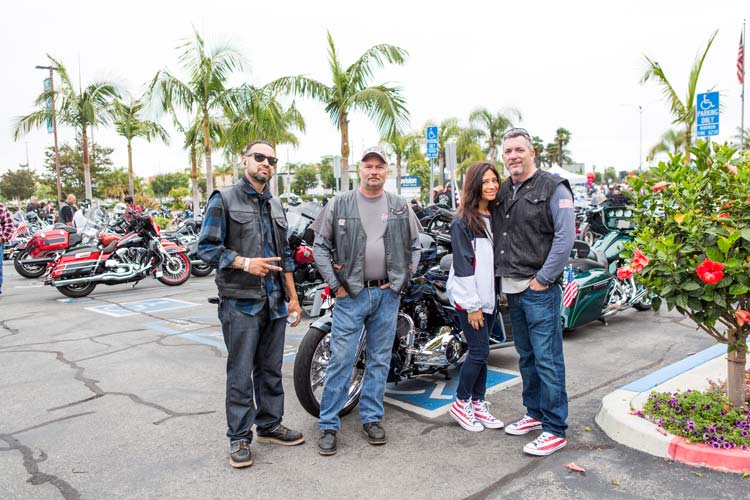 A Day to Remember
Over 300 riders, veterans, first responders, and active duty military came out to celebrate freedom. The day started at Nuvision where our guests were surprised with a special appearance from Marine veteran and Medal of Honor Recipient Dakota Meyer. Meyer received the Medal of Honor for his tremendous acts of bravery in Afghanistan where he fought through an intense combat zone filled with enemy fire to rescue 36 US and Afghan soldiers and help turn the tides of the battle. At 31 years old, he's is the second youngest living Medal of Honor recipient, and the first living Marine to be honored in 38 years.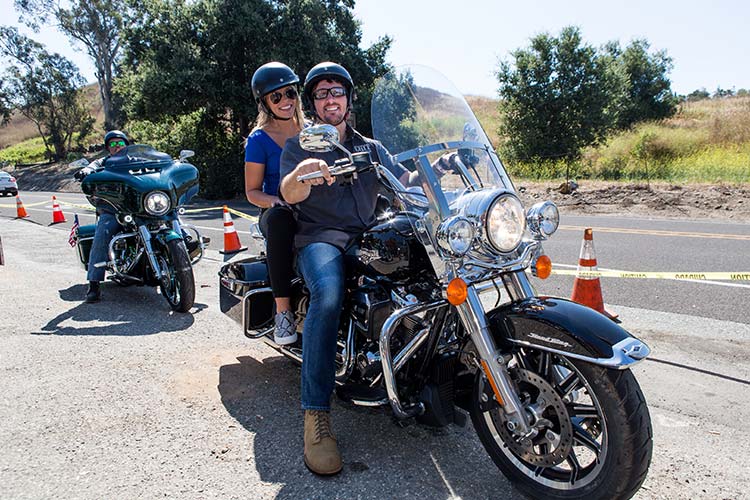 Dakota Meyer Riding at the Nuvision Freedom Ride
For many military members in attendance, meeting Dakota Meyer was something they said they will never forget. But to make the day even more memorable, Dakota himself joined the ride. He and 227 other motorcycles left Nuvision headquarters in Huntington Beach for a 2-hour ride through the canyons of Orange County.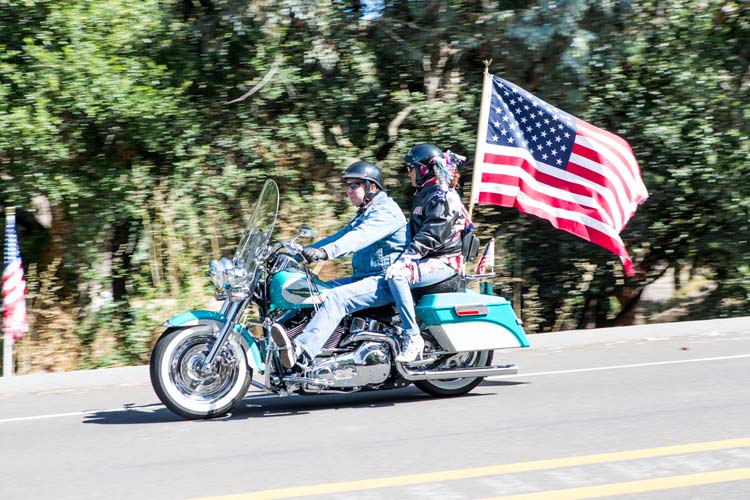 The After-ride Party: A community of Hard-Working Americans Celebrating Freedom
At 10am, the roaring thunder of hundreds of motorcycles – the ride picked up dozens of other riders along the way – rolled through Trabuco Canyon into Cook's Corner.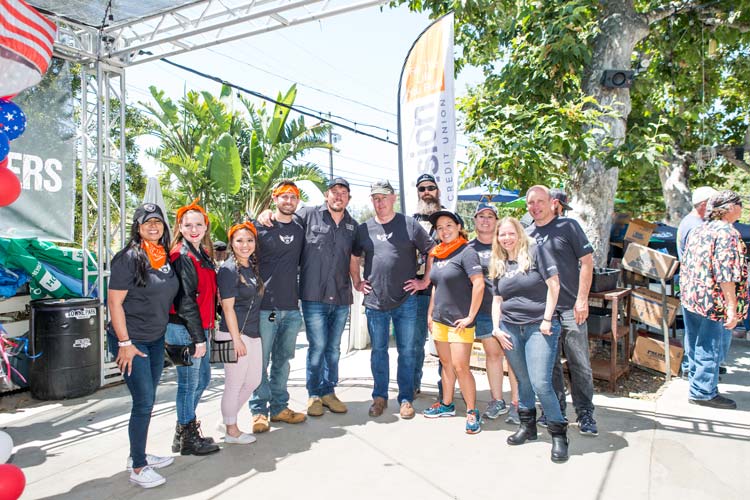 Nuvision Team Members with Dakota Meyer
Riders were greeted by Nuvision team members, and invited to a free BBQ, a talk with the Freedom Committee of Orange County, a personal speech and Q&A session with Dakota Meyer, and a free concert with Marine Veteran Gethen Jenkins.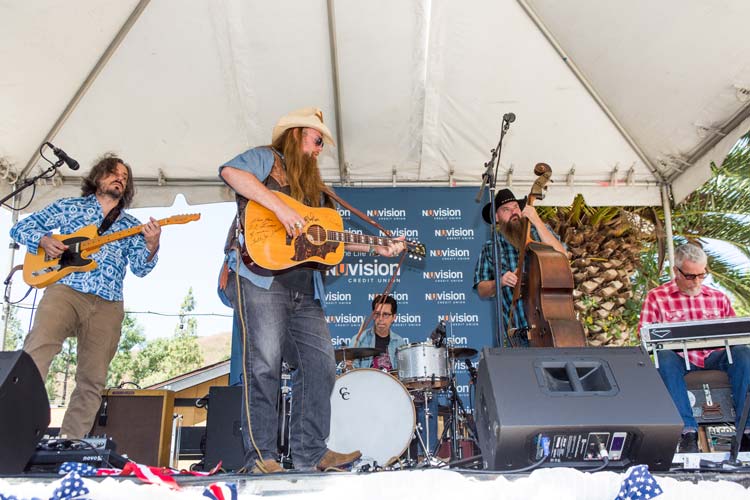 Thank you to everybody who came out!
Nuvision would like to give a big thank you to everybody who helped make this event such a success. With your help, we raised over $5,400 for the Freedom Committee of Orange County.
To our riders, we want to thank you not only for showing up but for helping us make this the biggest Freedom Ride yet. Your support helped us honor the veterans and first responders in our community in a big way.
To the Nuvision volunteers, employees at Cook's corner, and everyone who came out to show their support--thank you for making this event possible. Without your hard work, we would never have been able to pull something like this off.
To our speakers and performers, Dakota Meyer and Gethen Jenkins, thank you for taking time out of your holiday to make this a memorable day for our guests. You made a difference and truly helped us celebrate the incredible freedom we have in this country.
Finally, and most importantly, thank you to all of our military and first responders. You're the reason we hosted this event in the first place, and you deserve to be honored for all you do to protect us and ensure our freedom. Not many could put their lives on the line to secure our freedom, yet you do every day. We hope this event was able to show just a small amount of our appreciation.
Some More Pictures from the Freedom Ride
To Access the full gallery of images, we created a photo gallery of over 600 pictures from the Freedom Ride on Facebook. You can see all the photos here: The Nuvision Freedom Ride Facebook Gallery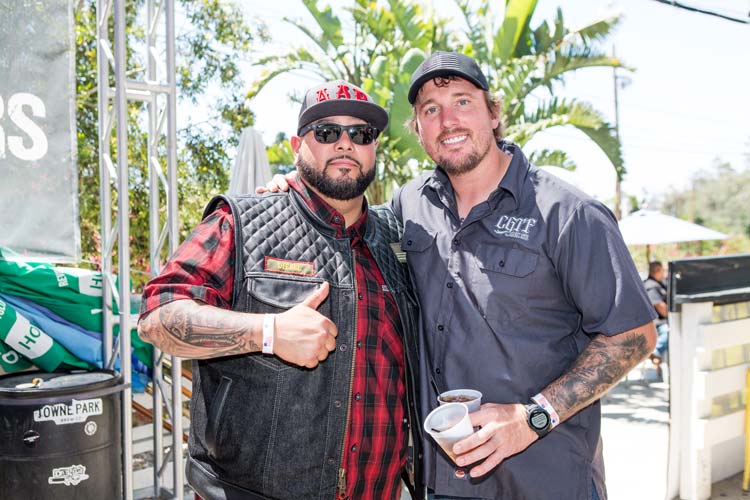 Dakota Meyer with one of the Nuvision Freedom Ride Riders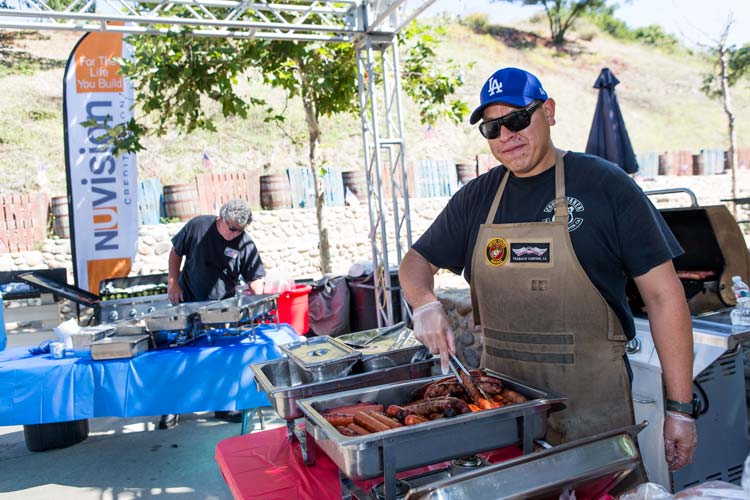 Cook's Corner getting some BBQ ready for our riders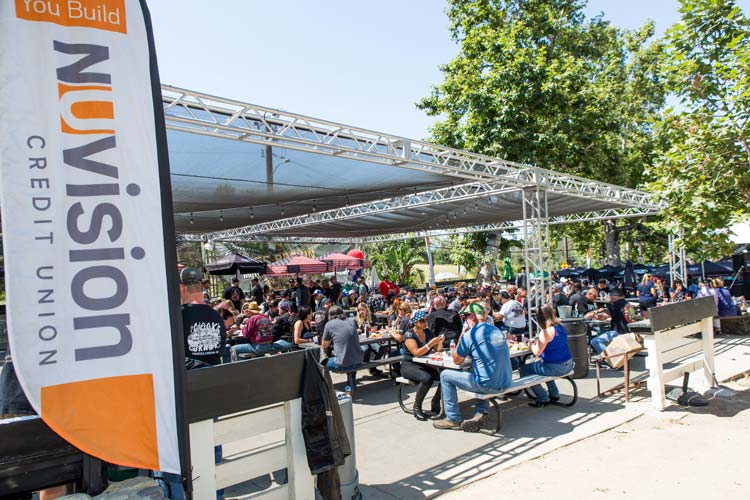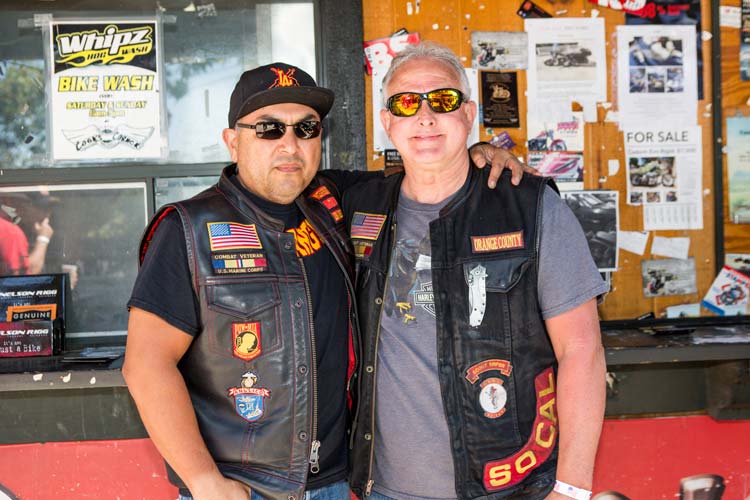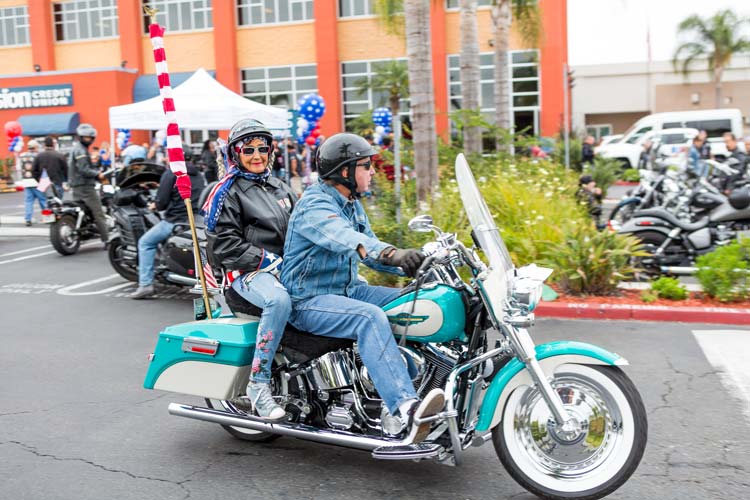 You can see all the photos here: The Nuvision Freedom Ride Facebook Gallery