Nuvision hosts $1,000 Added Advantage Holiday Giveaway
Dec 28, 2018, 11:20 AM by Nuvision Credit Union
The holidays were a little jollier for five members of our Added Advantage rewards program. We know this season can be a financially tough time for many of our members, so to help alleviate some of the stress and show our appreciation, we hosted the Added Advantage Holiday Giveaway. Every Friday for the past five weeks, we've held a drawing to choose a member to win $1,000! Here's a bit about our winners:
Week One - Jessica Gomez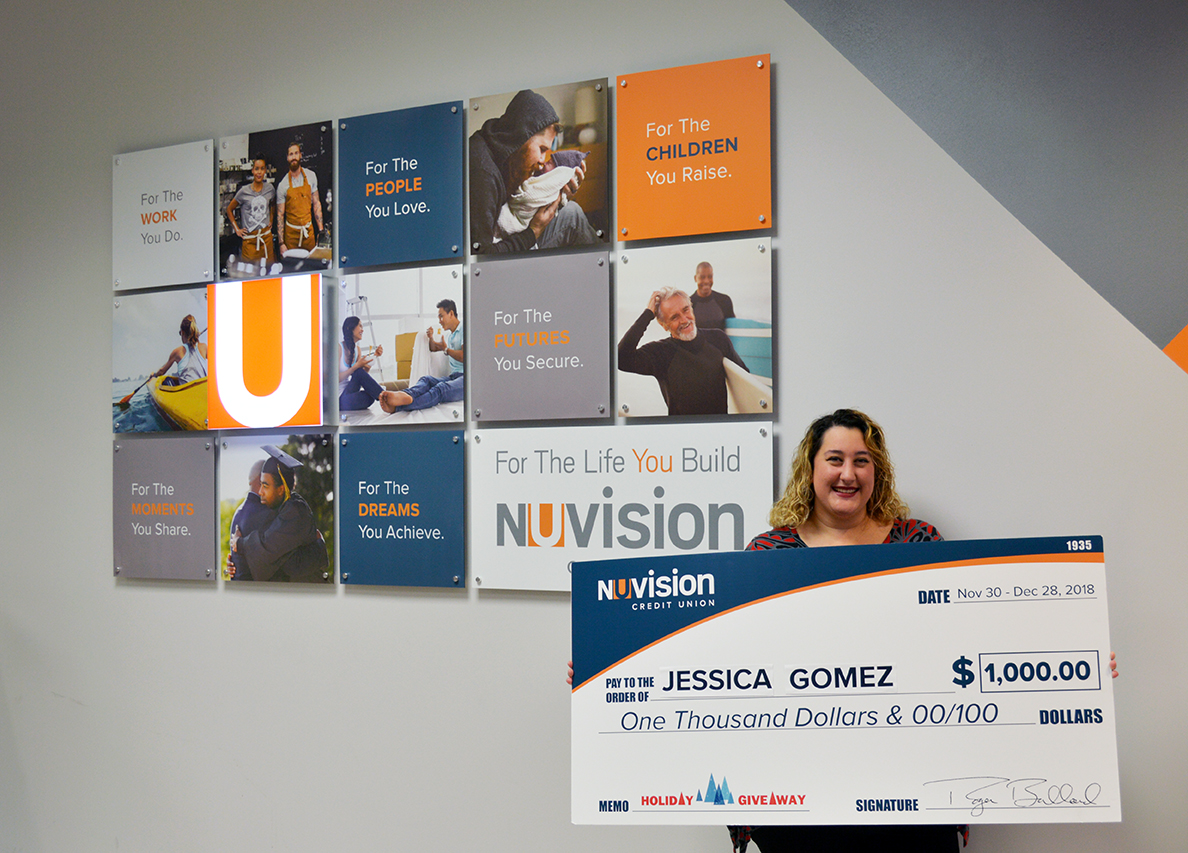 Long-time member Jessica won the first $1,000. She remembers coming to our Bolsa branch as a little girl when her parents first became, back when Nuvision was still known as McDonnell Douglas. Jessica is excited to have this extra cash to bring holiday cheer to her three kids, especially since this Christmas is also one of her sons first birthdays. She plans on getting passes to the Long Beach Aquarium, and are now able to with the extra money and giving them to the kids on Christmas morning!
Week Two - George Rice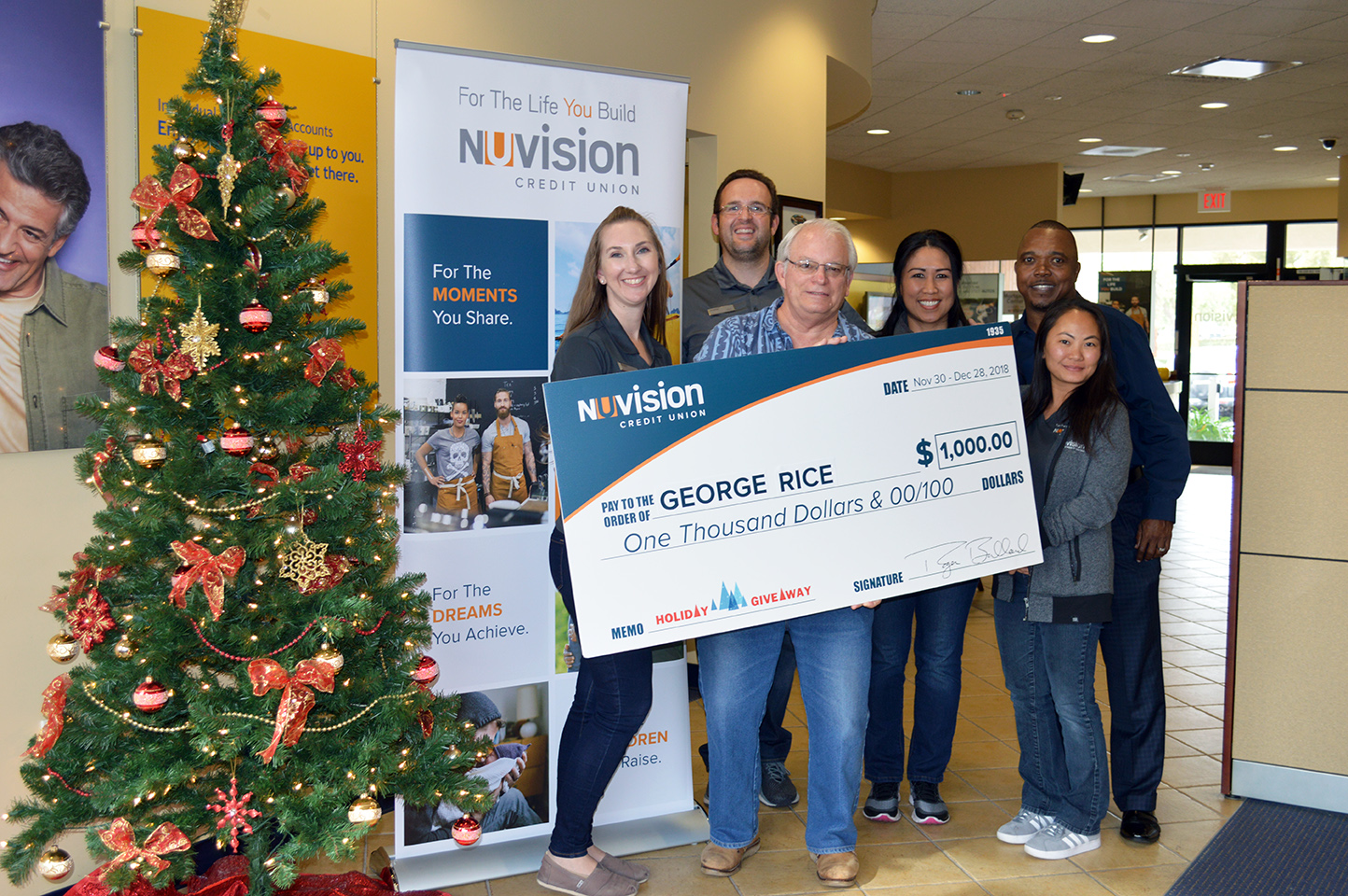 George Rice, who has been a member for over 20 years, won our second $1,000 prize. He was excited to be the winner and immediately told all his friends to make sure they also enter the giveaway. George was very grateful for this extra cash that will cover all of his Christmas gifts. George loves being a part of the Nuvision family. He first joined because he was frustrated with the fees and service he was getting from big banks, and over the years has come to like how Nuvision provides a small community feeling.
Week Three - Diana Gomez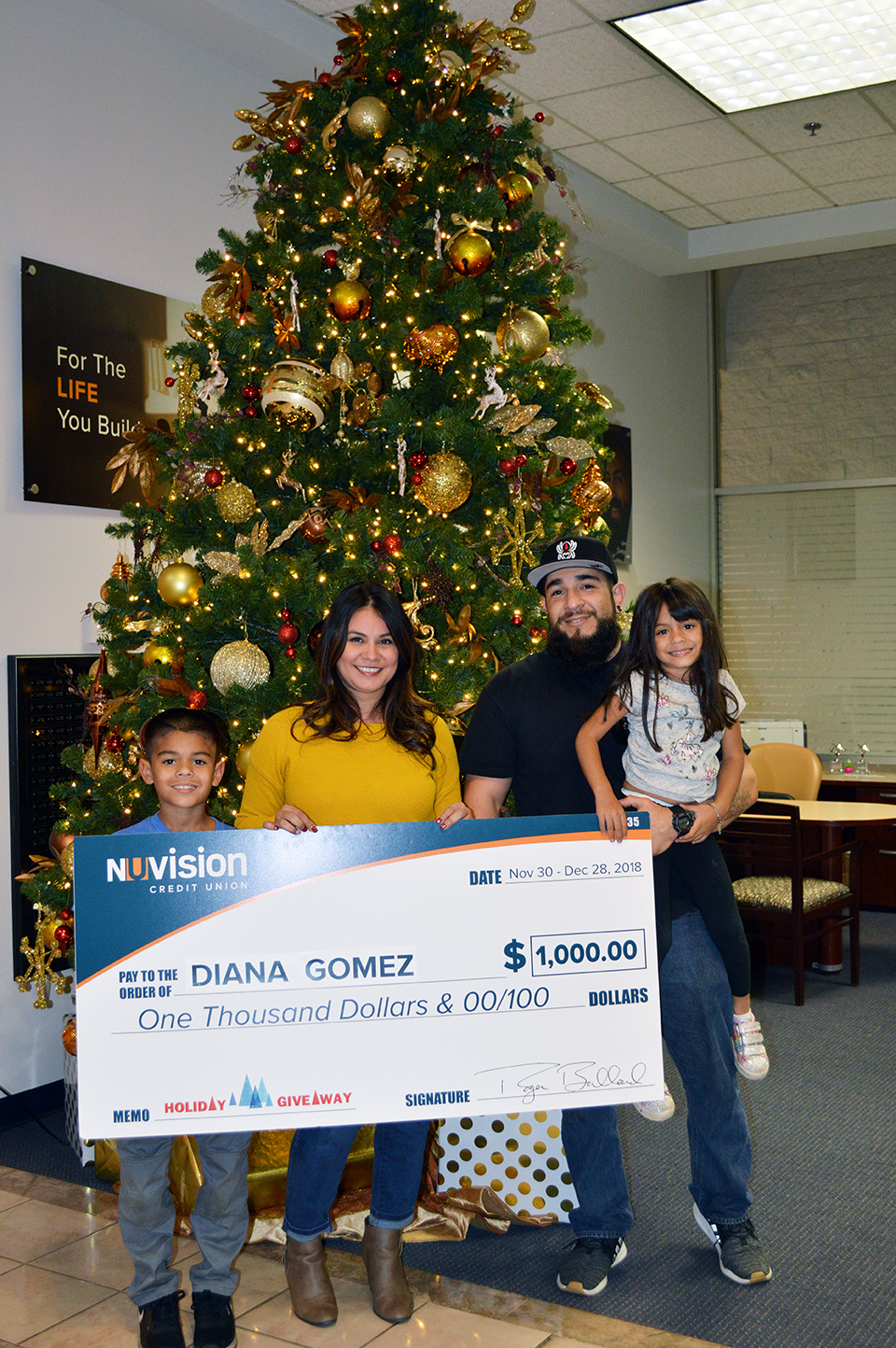 Diana Gomez was surprised to win and immediately told her mom and husband. Diana has been a member for over 15 years and joined the credit union because her mom has been a member for a long time as well. When asking what she plans to do with the extra cash, her son was quick to shout a trip to Hawaii, which they do hope to plan soon!
"I'm thankful for Nuvision doing this holiday giveaway and giving back to their members," she told us. "It's a blessing to have been chosen as a winner. Being a Nuvision member makes my life so much easier to do normal day to day transactions compared to other major banks. I will never go back to big corporation banks."
Week Four - Darin Onaka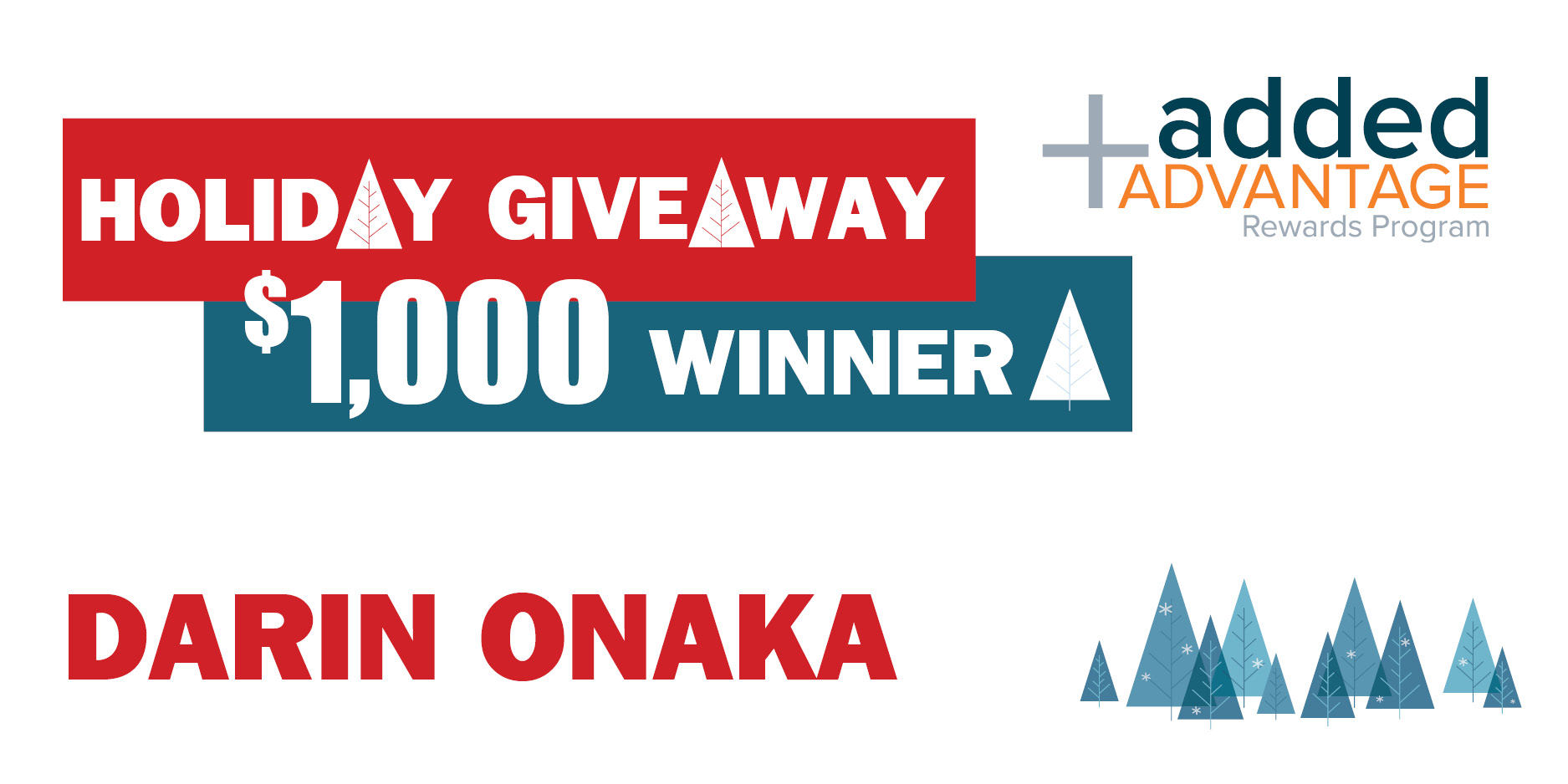 Darin has been a member for over 30 years and was truly shocked and grateful to find out he had won. He is thankful for the great service that is provided to him any time he visits the Monterey Park or Mission Hills branches.
Week Five - Philesha Gill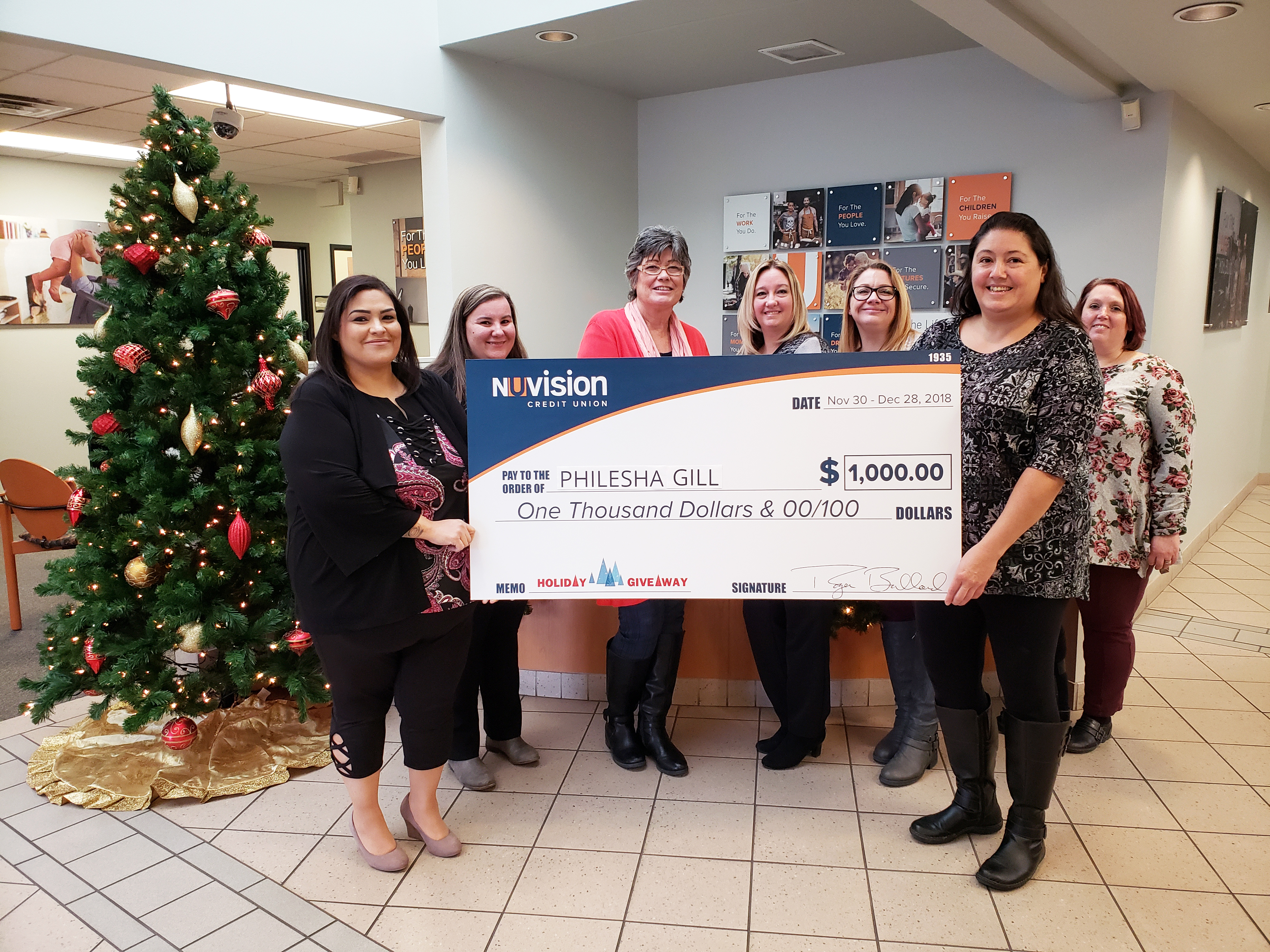 Our final winner, Philesha said this "was a very nice surprise and very needed. It came in just in time!" She's been a member for over 10 years and mentioned how she has enjoyed all her years as a member and how the staff is "always friendly and helpful". She plans on making this holiday even more special for her family with this extra cash.
Nuvision is committed to giving back to its members and the community, and hosting this giveaway was just a small part of that goal.
This is what it means to be an Added Advantage member.
Added Advantage Rewards Program members not only have access to great benefits like lower rates on loans, discounts on fees, and many other useful rewards simply for banking with Nuvision, but they can also participate in exclusive giveaways like this one throughout the year.
Don't want to miss out on our next giveaway? Stay connected with us on Facebook and Twitter and join our Added Advantage rewards program here.