THE CUSO FINANCIAL SERVICES, L.P. ("CFS")* FINANCIAL ADVISORS LOCATED AT NUVISION CREDIT UNION ARE HERE TO HELP
Take charge of your future.
No matter where life takes us, we all strive for greater financial security. It often seems that just saving money alone may not meet our future needs. Mortgage payments, retirement, education and health care costs are all areas of increasing concern. However, a sensible program that combines savings, life insurance and investments can provide a total package.
As a Nuvision member, you have ready access to experienced Financial Advisors. Whether you're planning for retirement, saving for college, or considering investing, your CFS Financial full-service financial planning partner can help you get started on the right track.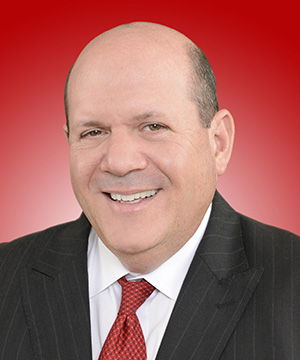 Craig Fein
Financial Advisor
CA Insurance License: #0E56240
CUSO Financial Services, L.P. CFS* At Nuvision Credit Union
Email: [email protected]
Phone: 714.375.8222
Fax: 714.861.6322

Serving: Edinger Branch.
Appointment only at the Seal Beach branch.
Craig possesses almost 20 years of experience in the financial services industry. He began his career as a financial consultant with UBS Financial Services in Newport Beach with a major focus on retirement planning. He then became a retirement planning specialist with Schools First Federal Credit Union where he polished his retirement planning talents and enjoyed working with credit union members.
He then came to Nuvision Credit Union understanding the complex needs of our members with solutions to help them with planning for retirement, funding college educations for their children and grandchildren, as well as guide them through life insurance and long-term care planning needs. Craig has a passion for helping credit union members plan for their future in each unique stage life brings to them. Craig has a business degree from Community College of Philadelphia and has called Orange County his home for nearly 25 years now.
Originally from Pennsylvania, Craig and his wife enjoy traveling abroad to various countries so ask him about some of his favorites next time you visit. They also enjoy traveling locally and across the United States to take in the new sites and experiences as well as catch up with family and friends. He looks forward to partnering with you in planning your financial future and bringing his extensive background and knowledge to work for you and your family, please visit him at our Edinger Branch next time your in.
Craig Fein is an employee of and is registered through CUSO Financial Services, L.P. (Member FINRA/SIPC).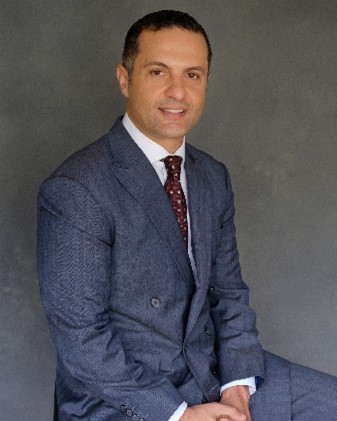 Hormoz Aslani
Financial Advisor
CA Insurance License: #0M23356
CUSO Financial Services, L.P. CFS* At Nuvision Credit Union
Email: [email protected]
Phone: 714.375.8330
Fax: 714.866.6320
Serving: Bolsa, Carson, Lakewood, Leisure World, Mission Hills, Mesa, and Monterey Park.
As a financial advisor for over 20 years Hormoz has been working with a select number of high-net-worth individuals, businesses, and families to help them build, manage, protect, and eventually transition wealth using a full balance sheet approach. Hormoz works with a team of financial professionals to help members with the four cornerstones of wealth, banking/credit, investments, risk/insurance, and trust/fiduciary services.
Hormoz's process starts with listening to his members to understand what is most important to them and from there creates a specific recommendation that meets their life goals. Hormoz then explains the recommendations in plain English in an independent, cost-effective objective, and with an unbiased manner. Hormoz understands that life can bring some curve balls and goals tend to change over time so is dedicated to reviewing the plan with his members on a regular basis and making appropriate changes as needed.
Hormoz decided to go back to school after being in the industry for about 13 years to get his Master of Business Administration to enhance his knowledge and skills to enhance his approach and bring a well-rounded planning process to his members. Hormoz ability to speak 3 different languages fluently (English, Farsi, Assyrian) increases his abilities to help additional families with a holistic planning approach.
Hormoz's passion include helping families meet their financial goals and focusing on animal rights and an unconditional love for all living -things. We hope you take the opportunity to see Hormoz's passions in person and creating a lifelong partner in your financial success. Hormoz spends his free time playing ping pong and considers himself a master ping pong player!
Hormoz Aslani is an employee of and is registered through CUSO Financial Services, L.P. (Member FINRA/SIPC).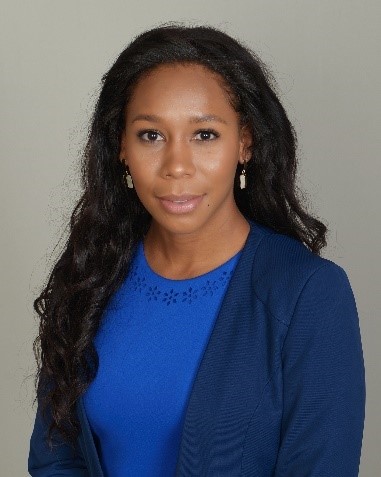 Shanel Dubique
Financial Advisor
CA Insurance License: #0M23356
CUSO Financial Services, L.P. CFS* At Nuvision Credit Union
Email: [email protected]
Phone: 858-882-6572 Ext. 6572

Serving: All branches in Alaska, Washington, and Wyoming
As a Caribbean native, calling San-Diego home, change has taught Shanel to plan for changing times, and remaining calm in times of uncertainties. With the recognition of that, she understands that behavior is a paramount factor to financial well-being. Therefore, in her serve to clients she considers proper planning that focuses on their goals, reflect their values, and support their priorities. Shanel has spent over 5 years excelling in the financial planning landscape, establishing a reputation as a well-rounded, client-focused Financial Advisor.
Shanel values a business built on integrity, communication, and efficiency; this recipe has earned her a reputable relationship with her clients, and referrals. Combining her values, experience with extensive training is her approach to empower her clients to plan fearlessly. She recognizes and respects the trust placed in her by her clients, and strive every day to exceed their expectations.
A graduate of the Dominica State College, Shanel holds Series 7 and 66 securities licenses, in addition to state life and health insurance licenses.
Time refreshing from work is spent volunteering, writing, reading, paddleboarding, and hiking with her dog Cash (Compassionately Abiding in Shanel's Heart).
Shanel is equipped and prepared to guide clients in pursing their financial goals.
Shanel Dubique is an employee of and is registered through CUSO Financial Services, L.P. (Member FINRA/SIPC).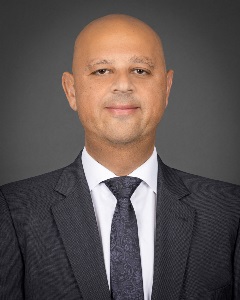 Mohammed Eid (Moe)
Financial Advisor
CA Insurance License: #0E00230
CUSO Financial Services, L.P. CFS* At Nuvision Credit Union
Email: [email protected]
Phone: 714-375-8560
Fax: 714-861-6373
Text: 714-759-9594
Serving: Laguna Hills, Fountain Valley, Costa Mesa Harbor, and Costa Mesa 17th St branches.
Meet Mohammed, your friendly and approachable financial advisor at Nuvision Credit Union. With over 20 years of experience in the field, Mohammed is excited to bring his wealth of knowledge and strategies to help you achieve your financial goals. Having worked with numerous bank clients throughout his career, Mohammed is eager to establish a more personal and meaningful connection with the members of Nuvision.
Passionate about financial planning, Mohammed is dedicated to assisting individuals in creating customized plans and roadmaps for their future. He firmly believes that the essence of financial and retirement planning lies not only in the numbers but also in the memories you'll create along the way. Mohammed understands that having clear goals in mind is crucial for staying on track during challenging times. He emphasizes that the planning process is a continuous partnership, as goals and life circumstances can change in an instant. With Mohammed's guidance, countless families have successfully achieved their retirement dreams or created legacies for their loved ones. Rest assured, Mohammed treats his clients with the same level of care and attention he would provide to his own family. Getting to know you and your goals is Mohammed's priority. Through meaningful and in-depth conversations over the years, he aims to build a lasting relationship with you.
Now, let's take a moment to learn more about Mohammed, or Moe, as he's affectionately known to his friends. When he's not busy helping his clients, Mohammed shares a deep passion for the Rams football team, making it a point to attend as many games as possible with his son. However, if they can't make it to the stadium, you'll often find them together, enjoying the thrill of watching their favorite team on TV. Additionally, Mohammed and his son love to travel, seeking out pristine beaches around the world to rejuvenate with the soft sand and crashing waves.
Mohammed knows the importance of taking time for himself, so he frequently embarks on long rides on his Harley, enjoying the freedom and serenity of the open road. Another way he unwinds from work is through his love for cooking, barbecuing, and smoking meats. Be prepared for exciting conversations where Mohammed might share the delicious dishes he's recently served up to his family and friends. With Mohammed's friendly demeanor and shared interests, you can rest assured that he has your best interests, hobbies, and goals in mind. Reach out to him today and experience the warm and personalized approach he brings to the world of financial planning.
Mohammed Eid is an employee of and is registered through CUSO Financial Services, L.P. (Member FINRA/SIPC).