Denali. A Division of Nuvision Credit Union is now Nuvision Alaska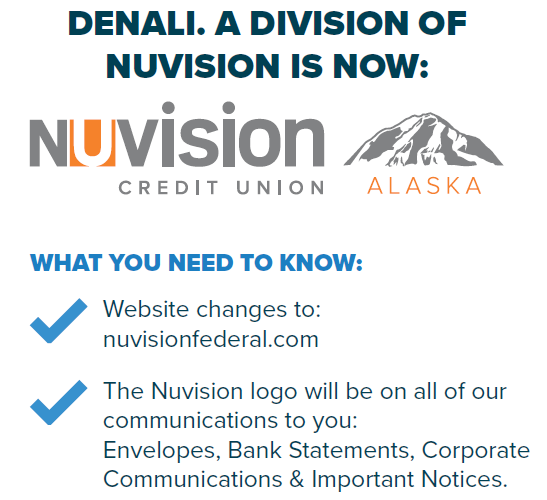 NEW BUILDING SIGNAGE
We love Alaska and value the depths of your culture. That's why our new signage features the Denali mountain just as before. Here is what you will see when you visit one of our branches.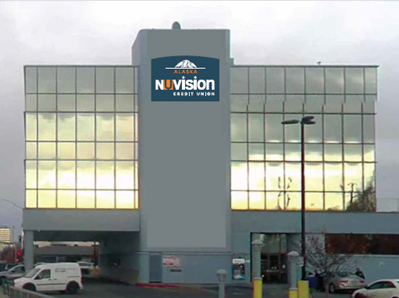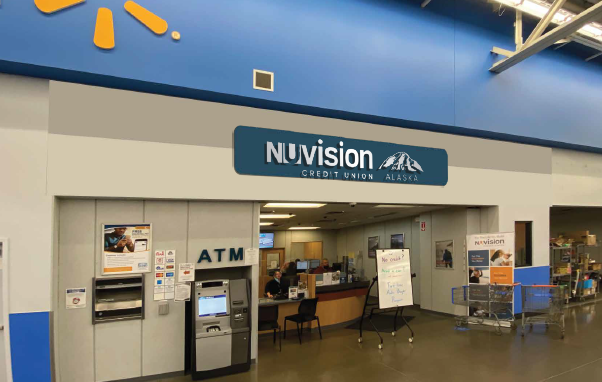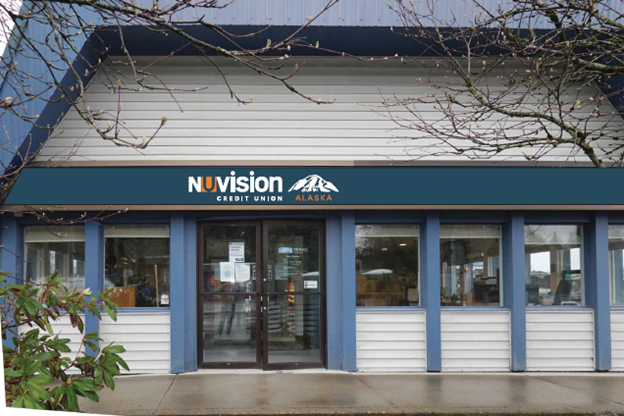 MESSAGE FROM ROGER BALLARD, CEO
I'm thrilled to welcome you to Nuvision Alaska.
Over the past three years, our teams have worked hard to provide a seamless transition for both Nuvision and Denali Federal Credit Union members as we've joined forces to deliver improved financial services tailored to meet your needs.
Thank you for welcoming us into your lives, inviting us to share in your cultures and traditions, and allowing us to partner with you for causes that make a difference. Most importantly, thank you for trusting us for your financial needs.
We've learned that Alaskans are fiercely loyal when it comes to supporting each other, that you're not afraid of putting in the hard work, and that you value independence. We're ready to work with you to help you achieve financial independence and security. With our expanded Nuvision Alaska, you now have access to some of the most knowledgeable financial professionals on the West Coast and the best financial products available. We are here to support everyone, from the ones just getting started at their first job to the hardworking local business owners.
We're a credit union committed to building up the communities we live in, whether that's through financial literacy programs, community partnerships and donations, or outreach events. Our employees spend countless hours a year giving back through volunteer work. Most recently, they delivered nearly 400 prepared meals to Anchorage fire stations as we honored our local first responders on the 20th anniversary of 9/11.
Nuvision was chartered because of a need to provide financial services and opportunities for the men and women working in the shops at Douglas Aircraft Company, and Denali was founded to provide services to Anchorage municipal and Alaska Railroad workers. Now, we've combined our 86+ years of experience to continue our long-lasting legacy of meeting members where they are and providing the services they depend on. Like our members, we roll up our sleeves to get the job done.
Most recently, we've announced improvements to online banking experiences, developed based on feedback from members like you. We also broke ground on our first standalone retail store in Wasilla, Alaska's fastest-growing community. We're looking forward to continued opportunities to invest in Alaska and expand our services to meet your needs.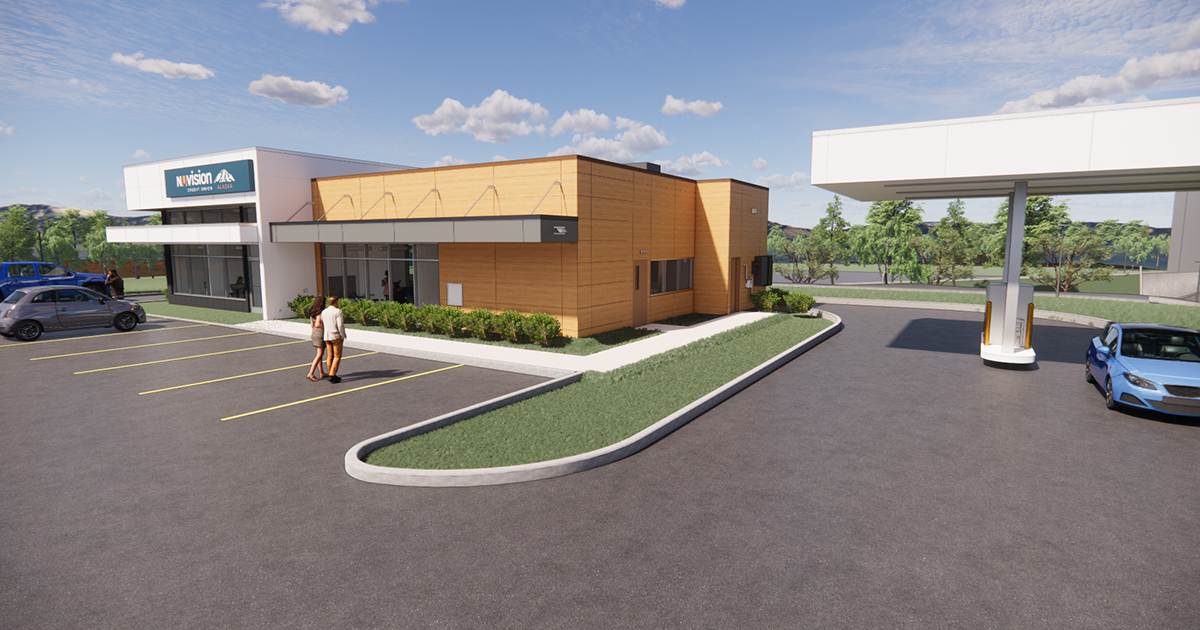 Thank you to the more than 400 members that joined us last month as we introduced our Nuvision Alaska team and hosted one of several events to come celebrating this new, stronger-together financial institution. I look forward to meeting more of you at our next event.
We're honored to serve you, Alaska.